The day before yesterday, Nissan India unveiled the Micra sedan for India and christened it Sunny. Now, Nissan India has revealed that it plans to triple its sales for this year with the help of Sunny. Currently, Nissan sells the Micra, X-Trail, Teana and the 370Z in India. With Sunny in its stable, Nissan would have two high volumes products.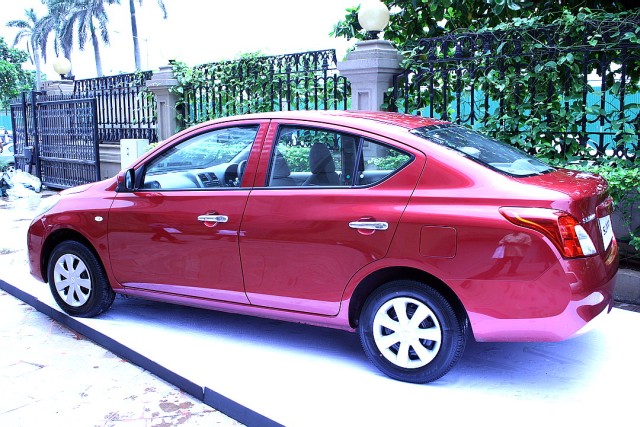 Obviously, the growth cannot be driven by 370Z or X trail because they are very niche products.
Kiminobu Tokuyama, managing director of Nissan Motor India -
This fiscal year we have a very aggressive plan to even triple sales which will be reaching about 40,000. Sunny will make a big contribution.
With aggressive growth plans, the company has also chalked out export targets. The company plans to export components worth US$100m out of India to its global manufacturing facilities. The manufacturing capacity in Chennai will also be doubled to 400,000 a year.
Of course, the dealership network will also be expanded from the current 40 to a 100 strong network by the end of 2012.
Do you think that this is way to aggressive strategy considering in the last fiscal year the company sold only 13,000 cars?
[Source - Just-Auto.com]