Speaking to IndianAutosBlog yesterday at a media roundtable in Chennai, Global Design Head for Nissan Motor, Alfonso Albaisa, confirmed that the company would go ahead with producing an electric crossover previewed by the concept IMx at the 2017 Tokyo Motor Show. "We are going to be expanding the EVs with a crossover.. we hinted with the IMx", Albaisa said when asked about Nissan's future green mobility plans.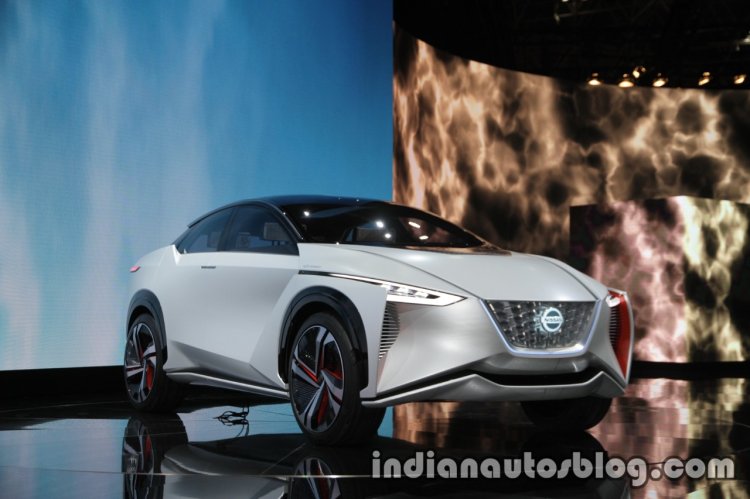 On the design front, the production IMx will have parts from the concept, Albaisa confirmed, adding that there are a "few elements" that are on the actual car. "But not the all-glass roof, that will stay a concept for now", he states. Nissan stated that the concept was capable of 320 kW (430 hp) and 700 Nm of torque, sourced from a high-capacity battery redesigned and re-engineered for increased energy density. "The crossover will have the torque of a GT-R...GT-R the last time I checked is a monster", Albaisa said. For reference, the Nissan GT-R makes 637 Nm of torque.
Its not just about performance, but the IMx is also about the new platform, the design head insists. Nissan said that the concept IMx adopts Nissan's new EV platform designed for "maximum efficiency" with a completely flat floor and low center of gravity. It is to be noted however that the second generation Nissan Leaf already uses this platform.
Also read: Nissan's Toyota Fortuner challenger spotted in another RHD market (Indonesia)
With an already existing platform, and the comparatively easier construction (as compared to a conventional combustion engine product), one might expect production of the IMx to commence soon, but that is not the case. "It is at least 2 years from now", Albaisa said when asked about the production car's debut. If Nissan India gets a good response for the new Leaf (which it has committed for a launch), the IMx could also find its way to India to further bolster the carmaker's EV range.