Update  The Nissan iDX NISMO Concept has been presented at the 2014 Goodwood Festival of Speed. A small gallery has been updated to the bottom of the story.
Nissan displayed two concepts at the Tokyo Motor Show that is testament to how the company can innovate using a platform. The IDx Freeflow and IDx Nismo are radically different cars based on the same platform. The Freeflow is a casual/lifestyle focused vehicle, whilst the Nismo is an ultra sporty version.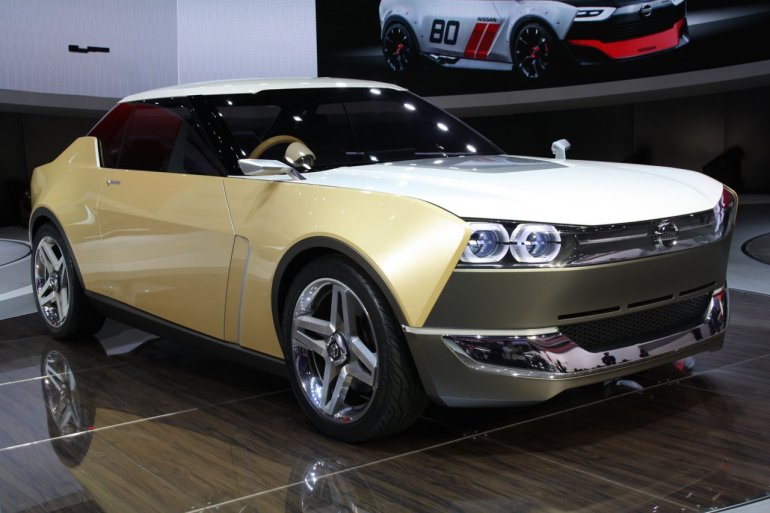 The IDx Freeflow, Nissan claims, "Reflects the sensibilities of its co-creators; the outlook of people who seek natural and tasteful things in every aspect of their daily lives". The four-seater car is meant to be a living room where people can relax, Nissan says. The car is 4.1 meters in length, 1.7 meters in width and 1.3 meters in height. Power could come from a 1.2 to 1.5 liter gasoline engine mated to a CVT box. As for the IDx Nismo, Nissan's engineers have proposed that power could come from a 1.6-liter direct-injection turbocharged engine mated to a sporty CVT with 6-speed manual shift and synchronized rev control. The concept sports front and rear aerodynamic spoilers and lightweight 225/40 19-inch tires.
Nissan also showed the BladeGlider concept at the Tokyo Motor Show.
Nissan IDx NISMO at the 2014 Goodwood Festival of Speed - Image Gallery
Nissan IDx Freeflow Image Gallery
Nissan IDx NISMO Image Gallery
Nissan IDx Freeflow and IDx NISMO Concepts - Press Release
[Head to Slideshare if you're unable to view the document above.]