Nissan is uncertain about a compact sedan.
Talking today to the online media at the Nissan headquarters in Yokohama, Japan, Christian Mardrus  - Senior Vice President, Chairman of the Management Committee for Africa, Middle East, and India - confirmed that the company will launch a new crossover shortly in the Indian market.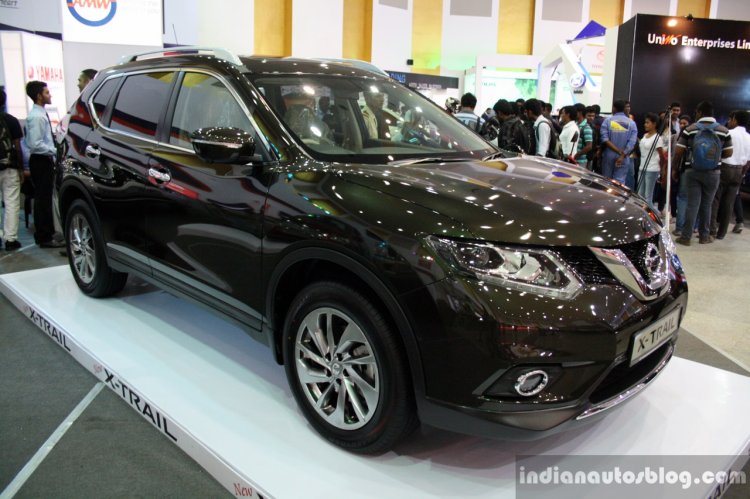 "The crossover is an expanding segment, and even if we had some discontinuity in the past, we want to be present in it, and you will see in the coming months, our aggression in this segment," he told IndianAutosBlog.com, when asked about reentering the premium crossover segment. This is an indirect confirmation that the Nissan X-Trail is back on the agenda for India after it was discontinued in February of last year.
"As for compact sedan, we have to make some choices, so certainly we are working on it, no decision has been made yet," he said when asked about Nissan's representation in this space. Nissan is understood to be weighing options for a new car below the Sunny, and a crossover appears to be one of them.
"I think halo brand is important as well. Even if we are not talking about a big number of sales, this is a different objective - to improve the perception of customers in India on Nissan. Maybe the Indian customers don't have the big picture of Nissan, and a halo model can help do so," he said, when asked if there is a need for this type of a model in India. Also Read: 2017 Nissan Micra to feature better interior quality
While the halo model could be assumed as either the Leaf or the GT-R, he handed out scale models of the GT-R as a souvenir at the end of the meeting, candidly referring to it as "the answer your question". If not the current GT-R, the next gen model, expected within 2 years, could be imported. Nissan's earlier halo car, the 370Z, was also retrieved from the Indian market last year.
2015 Nissan GT-R - Image Gallery