Nissan conducted a special preview of their Auto Expo exhibits last month on an exhibition ground in Noida. If you have been following our updates, you'd have read our brief encounter with the Nissan Leaf. Also part of the show was the Nissan GT-R.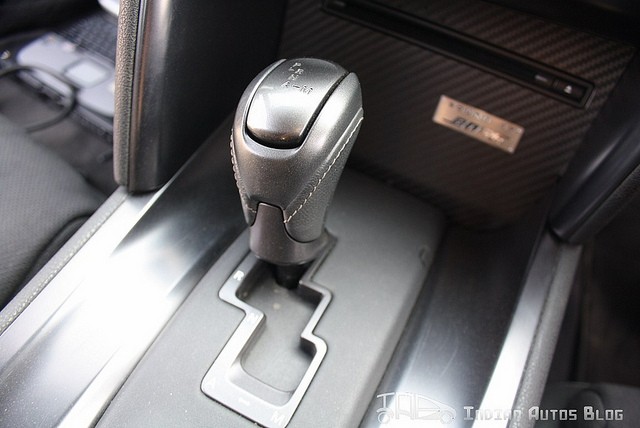 Unlike the Leaf, we were not allowed to get behind the wheel of the GT-R. Even then moving from the GT-R to the Leaf's driver seat was like shifting from setting alight a 20 foot long electric cracker to lighting a flower pot on Diwali day!
Being taxied by a professional driver flown in from Europe, each journalist got to experience the GT-R's brutal acceleration for 3-5 minutes spin. He put pedal to the metal and enjoyed the reactions of his newly acquainted passenger as the GT-R was on more than one occasion a whisker away from tearing out of control.
Due to the mad rush in the lead up to the Auto Expo we were not able to show snaps we shot at the event. Jump past the break to see them!
Nissan GT-R at the Innovation Drive in December 2011
[Can't see the slideshow above? Head over to the Flickr image page]