Reaches 0-100 km/h in 2.84 seconds and hits a top speed of 315 km/h.
This isn't the first time Nissan is showcasing the Nissan GT-R at an Auto Expo. This time, however, the company confirmed that the sportscar will be launched in September 2016.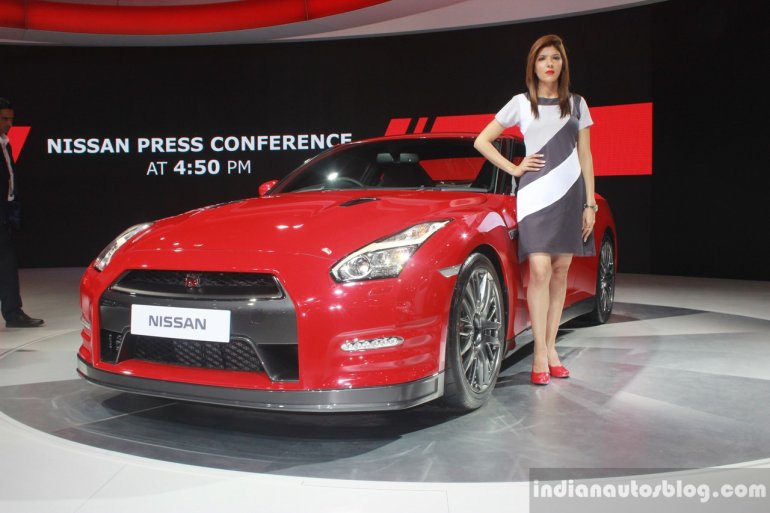 The Nissan GT-R is based on a unique Premium Midship platform which was created exclusively for it. The car is so special for the company, that they not only created a new platform for it, but also allow only a special few to build its engine.
Takumi Kurosawa, Tsunemi Ooyama, Izumi Shioya and Nobumitsu Gozu - these are the sole assemblers of the engines that power every GT-R plying on the streets in both Japan and worldwide. It's not "a larger and heavier V8 or V12" engine, Nissan says, but rather a compact yet powerful twin-turbo V6 engine. Each engine is hand-built at the company's Yokohama plant in Japan.
The 3.8-litre VR38DETT twin-turbo V6 engine puts out 404 kW (550 PS/542 hp) and 632 Nm (64.5 kg-m) of torque. Power is sent to all four wheels via a paddle-shifted sequential 6-speed dual-clutch transmission. The enormous engine output allows the GT-R to clock 0-100 km/h in 2.84 seconds and hit a top speed of 196 mph (315 km/h).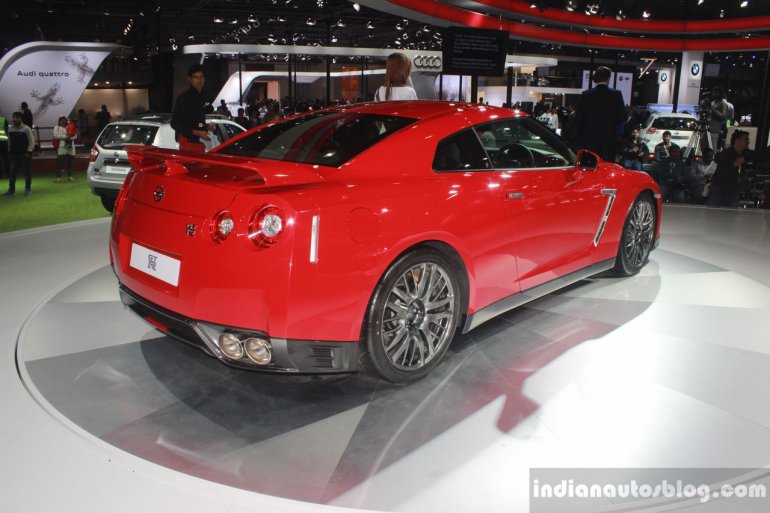 Noteworthy features of the Nissan GT-R include LED headlights, LED daytime running lights, 20-inch forged aluminium wheels, LED tail lights, Recardo seats and interior, 8-way power adjustment for the driver's seat and 4-way adjustment for the passenger seat, dual individual rear seats, carbon fibre trimmed centre console, NissanConnect Premium infotainment system with 7-inch touch screen display and 11-speaker Bose audio system.
The Nissan GT-R is planned to be launched in India in TBA.