The Nissan GT Academy has been running for over 5 years internationally, and Nissan thinks now is the right time to launch it in India. There have been 4 million people who have participated in this program internationally, 1.2 million alone in 2013, to produce 41 podium finishes in international racing events in 2013, 2 Le Mans podiums, and 15 Nismo athletes.
The GT Academy is a driver development program that takes a gamer and makes him a professional racing driver, sponsored fully by Nissan. The GT Academy aims to democratize motorsport, and make it easier for people in India to be a racing driver.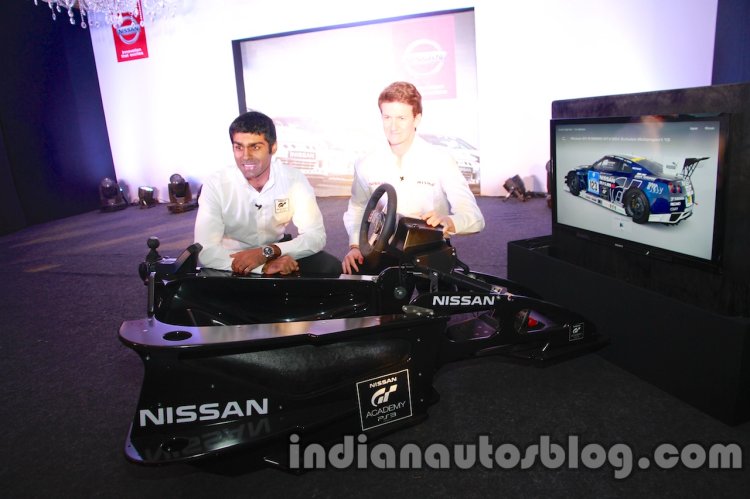 Two ways to enter GT Academy - through live events in malls in five cities (Delhi, Bengaluru, Mumbai, Chennai and Hyderabad), and through online registrations that begin today.
Each mall participant gets five laps on the simulator and the 14 quickest drivers will be chosen for the national finals, while 14 are chosen from those who download the Gran Turismo 6 game for the PS 3 console and who set the fastest lap times (on the virtual Silverstone circuit).
The finals will be held in mid-2014, when they will step into the real racing car for the first time. 6 out of the 28 will be shortlisted for a five-day racing camp in Silverstone. The winner from the camp gets an international driving license and participates in the international race.
You have to be above 18 years of age to participate.
Why did the Nissan GT Academy launch in India?
Augers well with Nissan's ambition to provide Innovation and excitement for everyone
Growing interest in motorsport
To tap and nurture indian racing talent
Find Nismo athletes
Nissan GT Academy India - Press Release
[Head to Slideshare if you're unable to view the document above.]