Nissan Gripz Concept will spawn a sporty 'Z' crossover.
Nissan showcased the Gripz Concept at the 2015 Frankfurt Motor Show. The sporty crossover is expected to eventually reach production, reports Whatcar.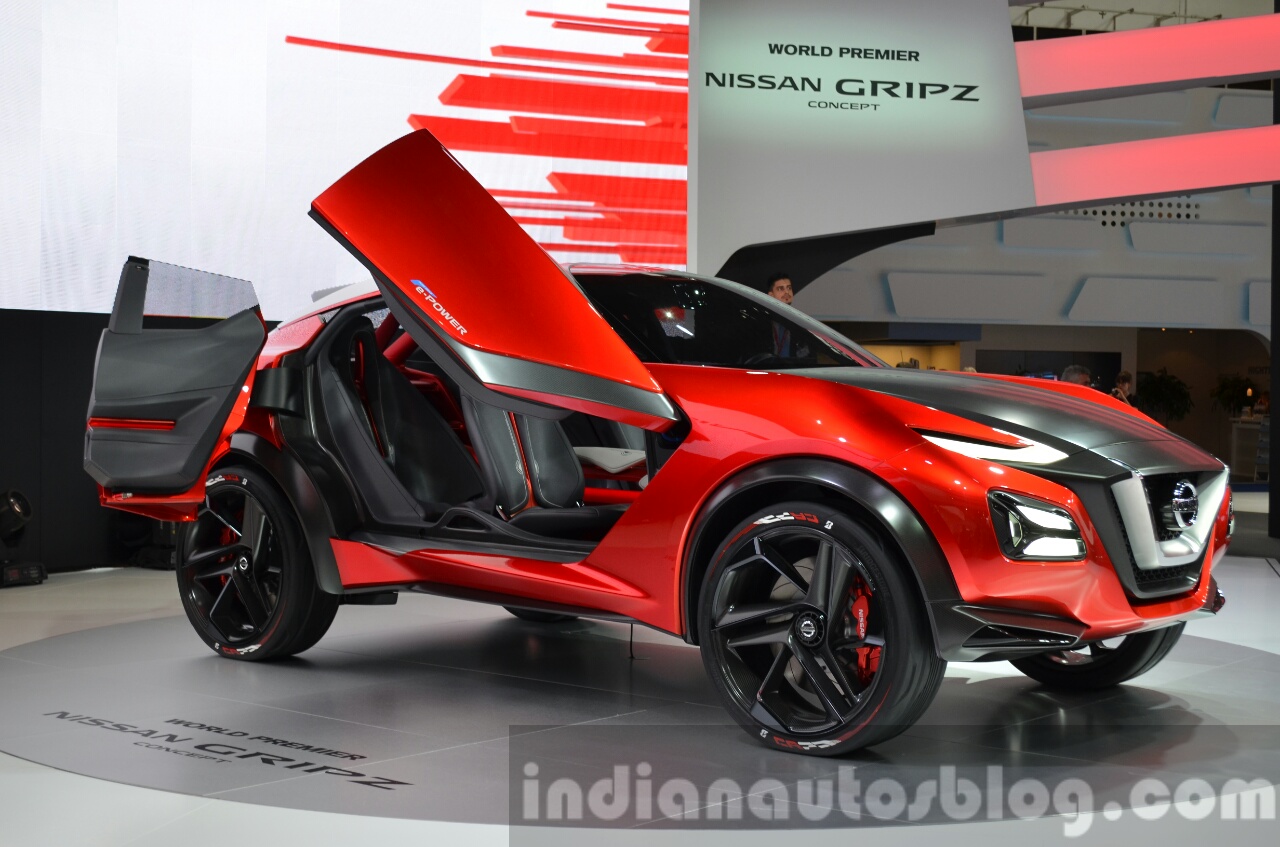 The Gripz Concept will be put into production wearing the legendary 'Z' badge and will look to expand the sub-brand into more 'everyday' cars than the prevailing model – the 370Z. The concept pays homage to the Safari Rally-winning 240Z of the 1970s, citing which, Nissan says that sports cars don't have to be low to the ground to be fun. The Gripz is meant to be "sporty" when launched, though it has high ground clearance.
Measuring in at 4,100 mm, 1,890 mm, 1,500 mm in length, width and height respectively; it a bit wider than the Juke and has a wheelbase of 2,580 mm. The exterior design follows the 'Emotional Geometry' language, getting the familiar V-motion grille, boomerang headlamps and taillamps, floating roof and a rising C-pillar.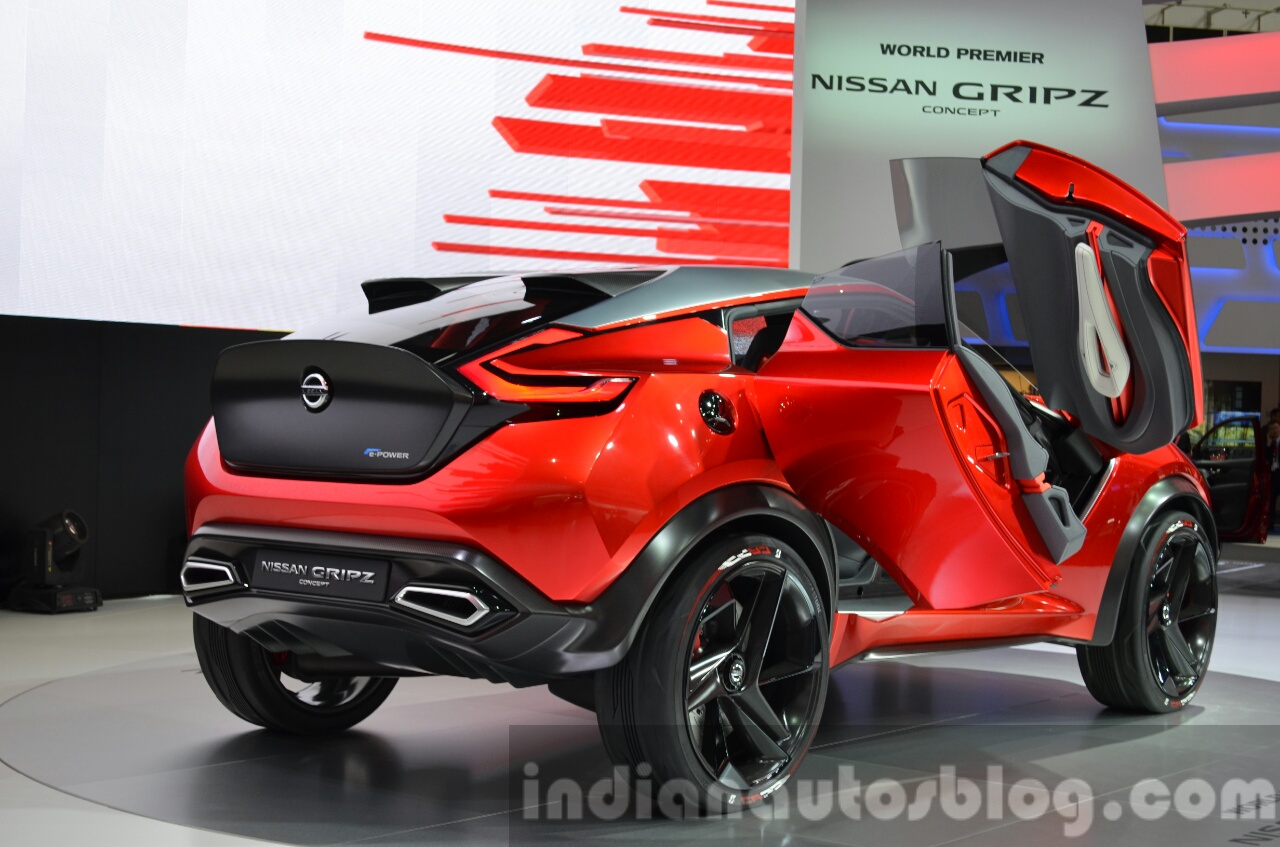 The interior is inspired by bicycles and features a 'Gliding Wing' instrument panel, three-spoke steering wheel that mimics the tyre design, faux leather seats and seating for four people.
Powering the Concept was the PureDrive Hybrid system that had electric motors driving all the wheels with the petrol engine being kept to charge the batteries when they ran out of juice. In the on-road version however, power will likely be sourced from a turbocharged petrol unit that drives the front- or all four-wheels.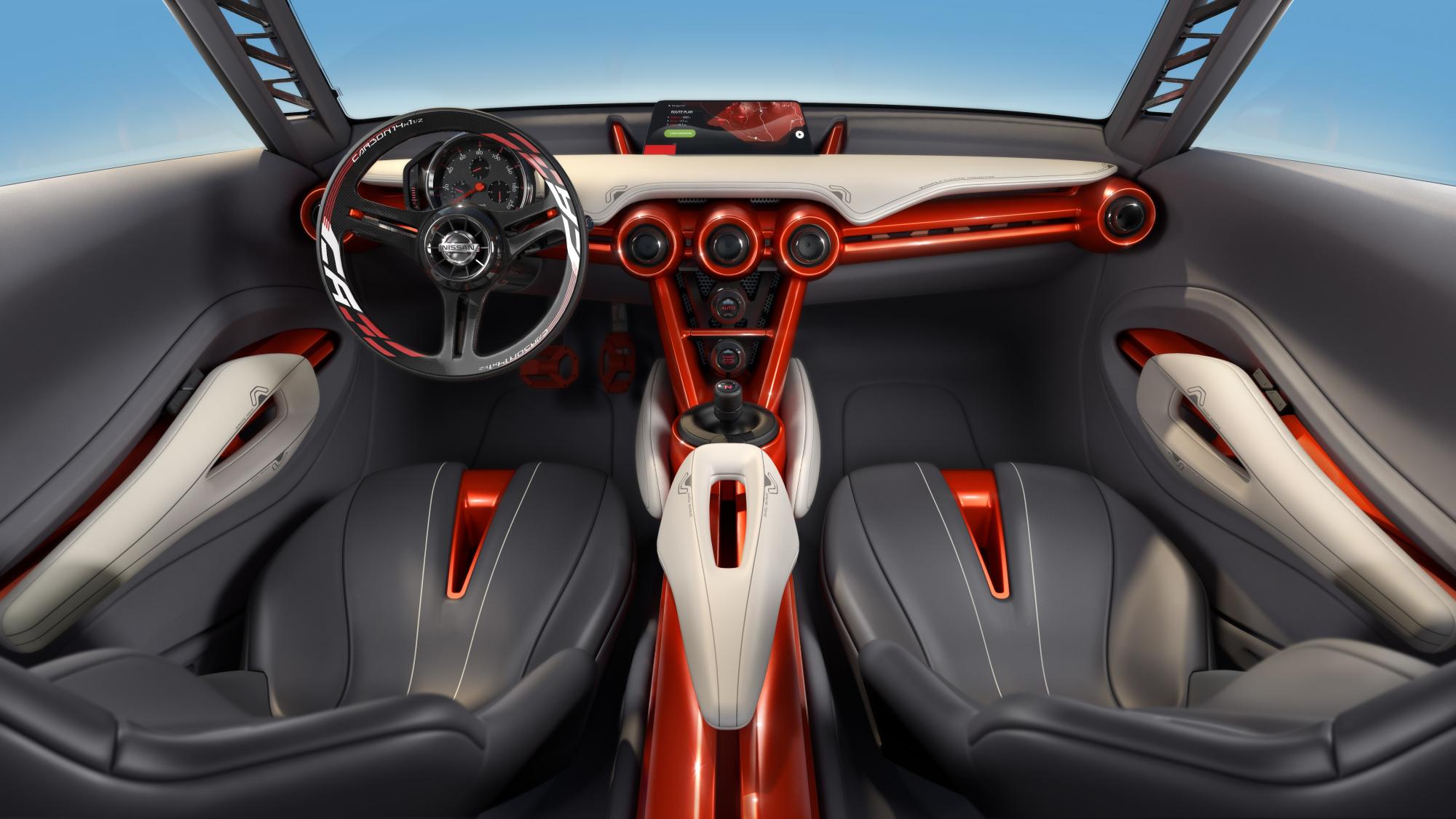 [Source: Whatcar]