Nissan wants to be friends with the Chinese. Who doesn't want to? After all China is the world's largest auto market!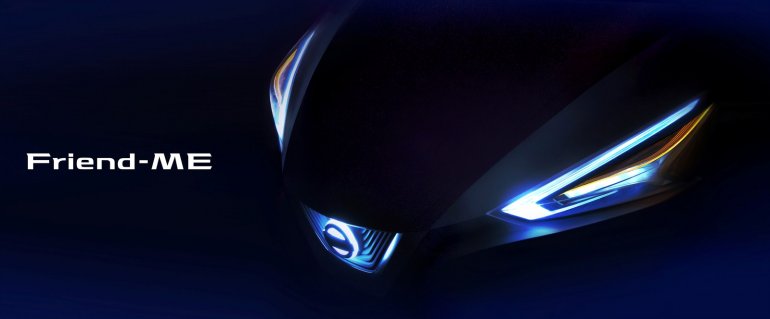 The Nissan Friend-ME is a concept which according to Nissan would cater to the "vibrant, young generation in China." The company has released a pair of teaser sketches of the concept which will make its global premiere at the Auto Shanghai 2013 on April 20th.
By the looks of it, the concept is a sharply styled large hatchback. It could even be a compact crossover with raised ride height, but we will know the exact body style in a few days.
The Friend-ME is the first concept car to be designed with key inputs from Chinese designers working at Nissan Design China in Beijing. The car is characterized by razor sharp edges and strong creases.
An inverted trapezoidal front grill gives rise to a heavily contoured bonnet. The large peeled back headlamp units are quadrilateral in shape with interesting LED elements.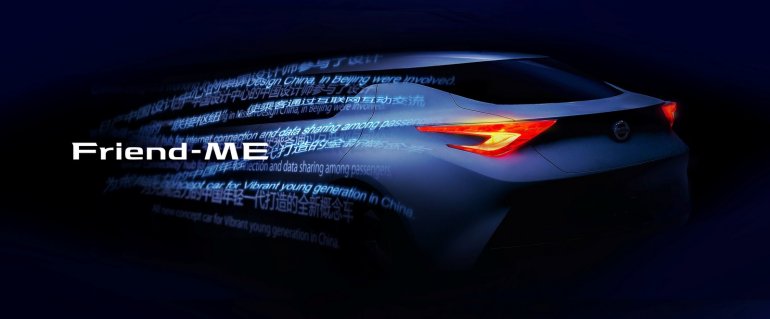 The rear of the car sports a tapering windshield which terminates in a wedge like boot lid. The unique design of the taillights complement the headlamp units. The accentuated curves on the car's side flows into the rear bumper resulting in a muscular physique.
There are no images of the interior but the company says that the centre console features "Four Seats, One Mind Connectivity", which allows equal information sharing among all on board. Nissan hasn't uttered a word regarding the specifications of the Friend-ME concept. We should be knowing more details at the Auto Shanghai 2013.