Took 5 years to complete.
Nissan India today exported its 500,000th from the country from the Kamarajar Port in Ennore, near Chennai. The company managed to achieve the landmark in just under 5 years, after the first car was exported in September 2010.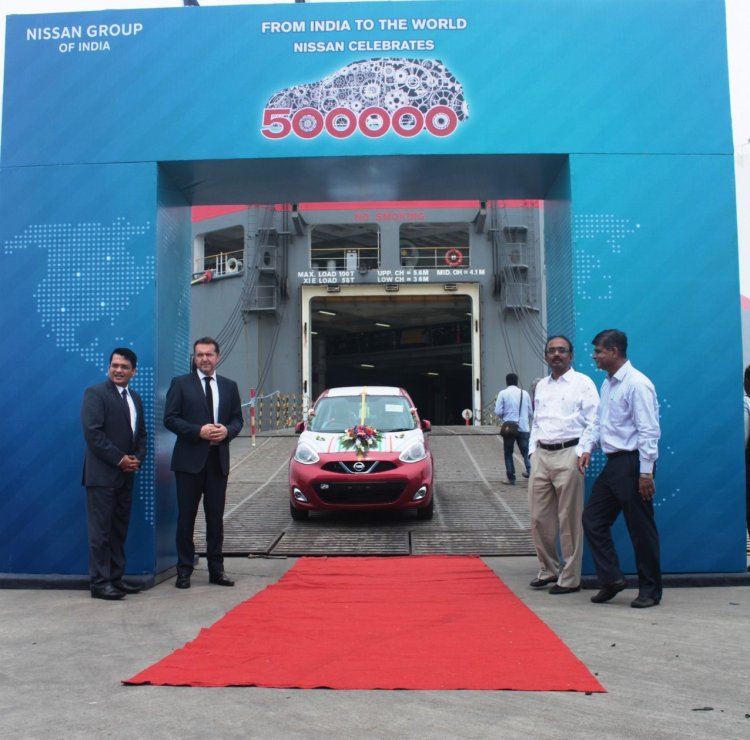 Export models of the company include the Nissan Micra, Nissan Sunny, and Datsun Go. While the Micra makes up for the majority of the exports, the Datsun Go is being exported in small numbers. The Micra is exported primarily to the European markets, with around 72 percent of exports consisting of the hatchback. The Sunny makes up for 26-27 percent and the rest is brought up by the Datsun Go. The Go is exported mainly to South Africa and Nepal.
Apart from exporting an average of 100,000 cars a year out of Chennai, Nissan India also exports close to 1,800 parts to 34 Nissan plants in 24 countries. In terms of parts exports, India is the 2nd largest exporter, the company said. "Exporting to over 100 countries," said Guillaume Sicard, president of Nissan India operations, "puts pressure on both quality and production." Cars manufactured in the alliance's Chennai plant is exported, at present, to precisely 106 countries.