The 100% electric commercial vehicle, the Nissan e-NV200 which will have its Japanese market launch next fiscal year, has debuted at the 2013 Tokyo Motor Show.
The e-NV200 is Nissan's global electric vehicle following the Leaf, that will begin its production run in Barcelona in mid-2014.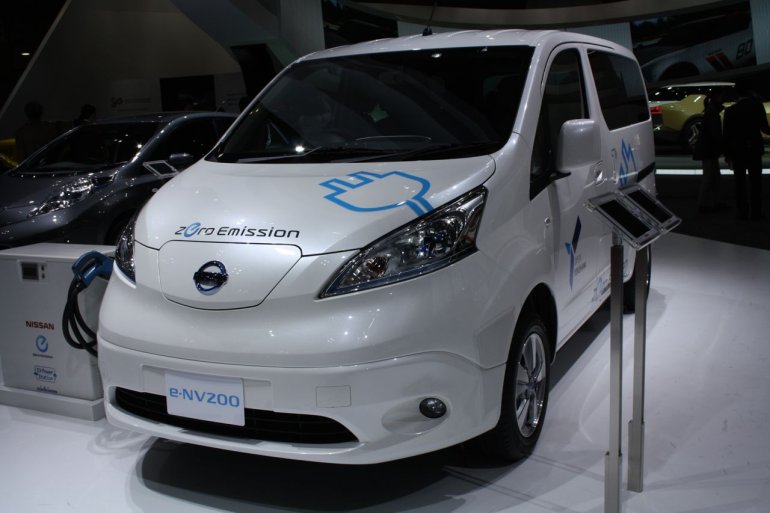 The electric van has the same interior space as the gasoline model, and even has a power socket in the luggage area that can be used to supply power for outdoor activities and features an advanced telematics system.
Nissan is currently discussing strategies with the Yokohoma government to establish an effective model case. The vehicle could be used in the future for public services to lower the city's carbon footprint under the "Yokohama Mobility Project Zero" project.
The e-NV200 is already planned to be used as a taxi in its hometown of Barcelona. A quick charger network and parking areas dedicated to electric vehicles are also being conceived.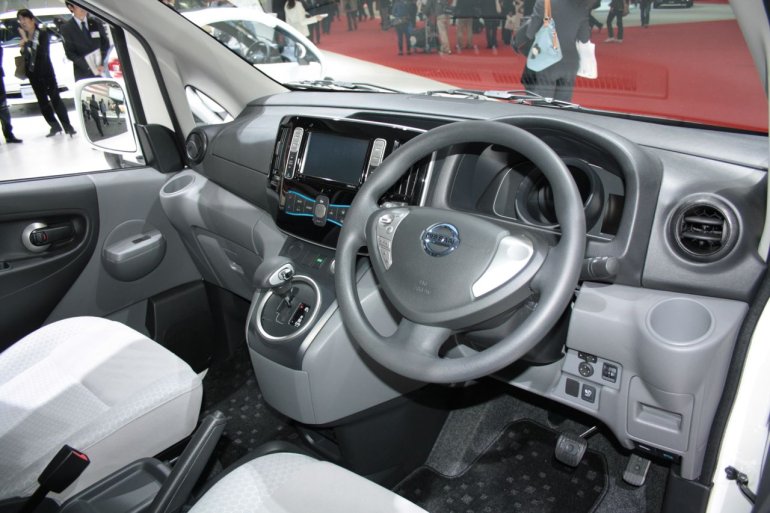 The e-NV200 is claimed to have the lowest operating costs in the commercial vehicle segment. Being an electric vehicle, its acceleration and NVH level are far superior compared to the gasoline variant. Its powertrain is adopted from the Nissan Leaf.
Nissan e-NV200 Image Gallery
Nissan e-NV200 Press Release
[Can't see the press release here? Head over to SlideShare]