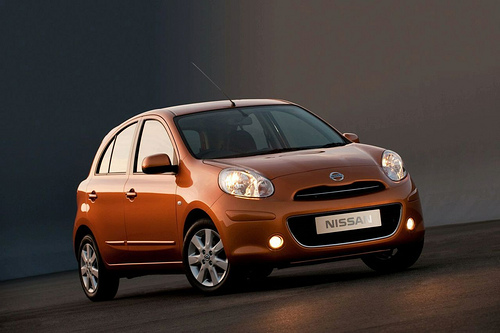 The new Nissan Micra is expected at the opening ceremony of the Chennai plant tomorrow
Nissan will inaugurate their Chennai plant tomorrow in Oragadam, Chennai. The plant has a maximum capacity of 400,000 units per annum. In the first two years, Nissan will ramp up production to 200,000 units. By 2014, they expect to reach full capacity.
Along with the opening of the plant, the India-spec Nissan Micra could be shown to the media for the first time. IAB will be present on ground zero to bring you all the details.
Our sources tell us Carlos Ghosn, CEO of Renault-Nissan will go for a spin in a Tata Nano at the plant tomorrow. This will of course not be in front of the media. Ghosn could drive the Nano to get serious inputs on how the ULC should work. It needs to be better in all aspects to appeal to buyers.