Adds extra visual flair.
Nissan has unveiled the Special Edition Nissan Almera Sportech (Nissan Sunny Sportech) at the 2014 Thailand International Motor Expo. The Sportech models are based on the 1.2-litre VL and E trim levels, which come with a 5-speed CVT transmission, pushing out 79 bhp power and 106 Nm of torque to the front wheels.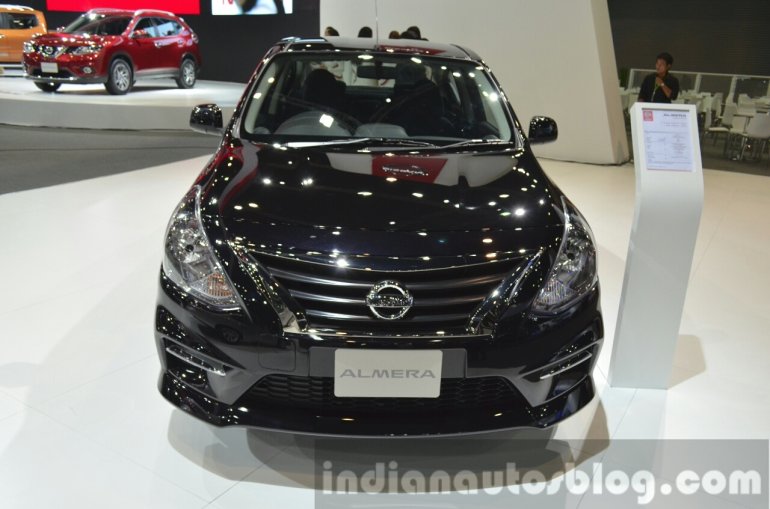 Cosmetically, at the front, the bumper has been updated to a sharper looking unit that now houses DRL LED lights and a sporty lip that gives the car a lowered stance. To continue the lowered look around to the side, skirts are added along with rear bumper extensions.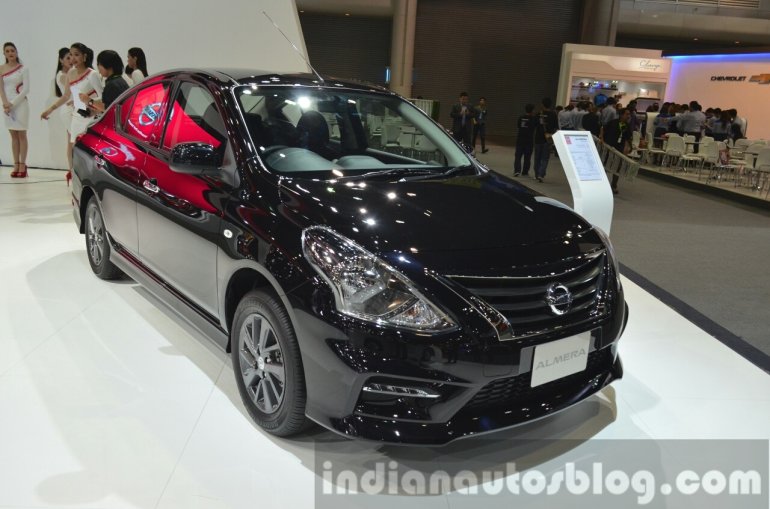 While the headlight and grill are retained from the regular version, the 14-inch, 5-spoke alloy wheel has been given a dark-grey metallic finish. The boot-mounted rear spoiler from the stock car has been retained with the addition of a 'Sportech' badge on the boot.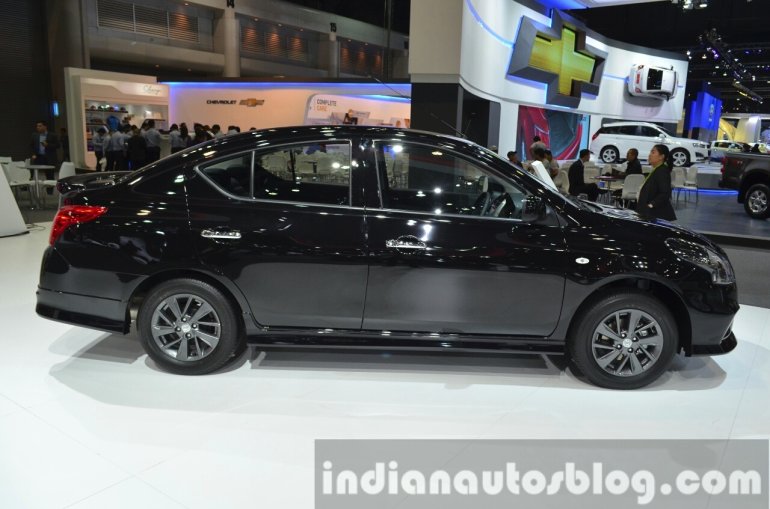 The interior retains the same fit and finish as the regular E and VL versions, featuring fabric seats, steering mounted controls and a touch screen entertainment unit.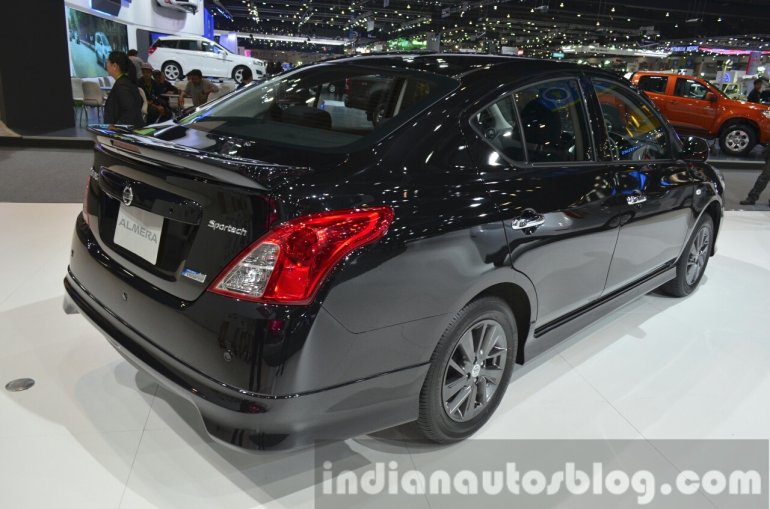 The Almera E Sportech would be sold through Nissan dealerships across Thailand retailing at 525,000 baht (INR 9.93 lakhs) while the Almera VL Sportech is priced at 625,000 Baht (INR 11.82 lakhs).