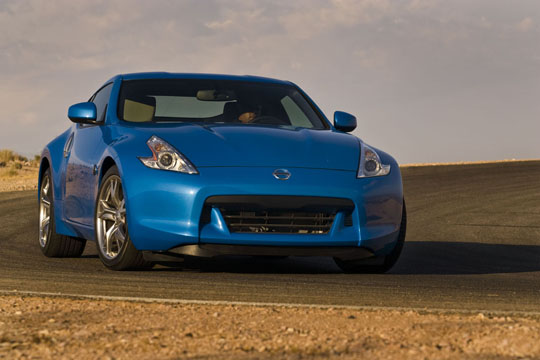 The Nissan 370Z's intentions in India were traced after it appeared on the list of Nissan cars for our country in the slides projected during the launch of the new X-Trail and Teana.
Now, a company official has spoken and confirmed the 370Z's arrival in January next year (Auto Expo?)
Hover Automotive India (marketing partner of Nissan, India), vice-chairman, G M Singh -
Nissan will launch its sports car 370Z in the Indian market and is expected to be rolled out in January 2010
The arrival of the 330hp Nissan 370Z isn't going to send Mahindra or Tata back to their drawing boards as prices are expected to surpass even the existing products in the Nissan lineup. The company agrees the market for such an expensive sports car isn't flourishing, but on the long run, it'll help make an extra buck or two.
Nissan 370Z Image Gallery
[nggallery id=7]
Source - BS Motoring