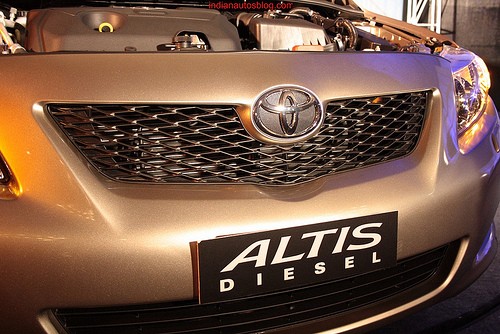 Toyota has been going through troubled times off late thanks to the global recalls for its vehicles. In the Unites States had to recall many of its vehicles to fix certain issues which has seriously dented its image. The US Government also slapped a fine on the company for putting people's lives in jeopardy due to its faulty products.
Toyota which for years has been known as one of the most reliable brands in business wants to win its customers back. Now the news coming in is that the next generation of the Corolla that was to roll out in the near future, has been delayed to as late as 2014, according to Autoincar. The Toyota Corolla was also a victim of the recalls and Toyota now wants to make sure that this new product has bullet proof reliability.
The Corolla is a very famous car for Toyota, its best seller for years and in a way is symbolic of the brand. Therefore the company needs more time to validate this product and make it fault free which has led to its delay. So, according to our friends at Autoincar, we need to wait longer before we can see the all new Corolla out on the streets.
Now this is a good thing that Toyota wants to make sure that the next gen Corolla is free of any defects and fault free but with the delay the current Corolla is bound to lose market share. The Cruze is gunning for the Corolla and is a very competent rival, the new Civic is also due for next year which leaves the Corolla as the olden goldie of the lot. Both its main competitors will have diesel and petrol options in the next few years, and Toyota if not timely with the Corolla, could miss out on numbers.
Source - Autoincar