Audi is going to implement number of weight saving techniques to make the next generation Q7 lighter.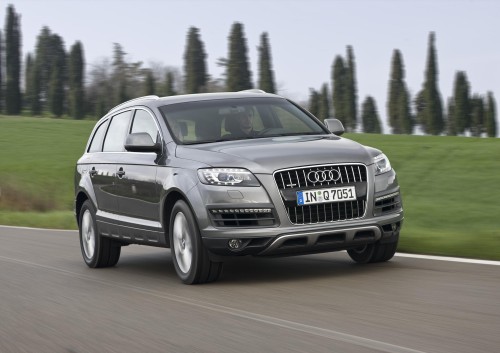 The new Q7 which is expected to be ready by 2014 will be around 350 kg lighter than the current model. The new car will be based on multi material version of the VW's MLB platform (Modular Longitudinal Matrix) platform which will underpin big cars under the VW group.
The chassis will contain structural members made up of steel, aluminium and carbon fiber which makes the body weigh less by around 200 kg compared to the bare body shell of today's Q7. Further weight reduction is expected to be noticed in the powertrain. The platform will be manufactured using new riveting and bonding techniques.
The next generation Q7's platform is also expected to underpin the next generation Porsche Cayenne, Bentley Continental and the Bentley SUV which is under development.
Apart from the Audi Q7, the German manufacturer is reportedly considering an SUV with coupe styling that could slot in between the Q3 and Q5. The Q lineup of SUVs is expected to be further expanded with Cross Lane concept based Q1 that sits below the Q3.
The weight savings would give the Audi's flagship SUV more agility, performance and efficiency.
[Source: Autocar.co.uk]