Update: A new report from livedoor Blog suggests that Mitsubishi will announce the 2019 Delica in November this year, but it may postpone the launch to 2019 due to some issues at the factory. Also, the company may introduce the redesigned model without saying whether it's a minor change, a big minor change or a full model change.
October 23 -
The next-gen Mitsubishi Delica D:5 has leaked online via brochure scans published on Japanese site Kakaku. A set of spy shots released by the same publication has revealed that the redesigned model is on its way to Japanese showrooms now.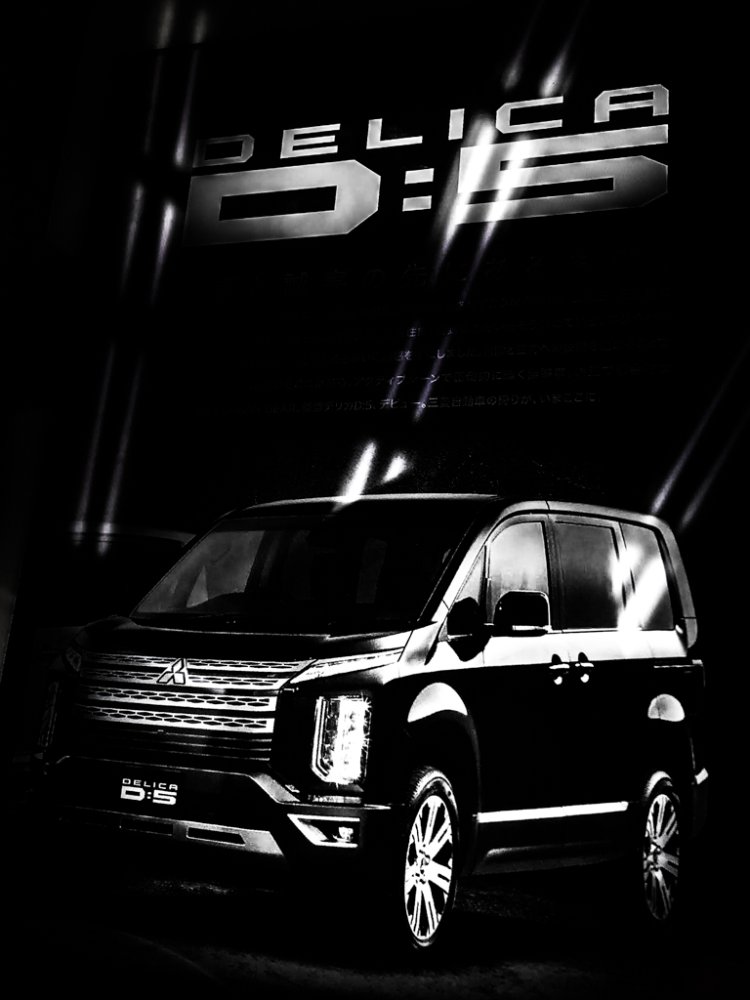 The Mitsubishi Delica gained the "D:5" suffix with the previous full model change back in October 2006, as that was the fifth-generation model. Weirdly, the sixth generation model is keeping that suffix.
If not for that brand-new front-end, the 2019 Mitsubishi Delica D:5 would look an awful lot like its predecessor. The new face is designed using the signature Dynamic Shield concept for a more powerful look and a more practical lamp layout.
A large radiator grille dominates the front-end. Ultra-sleek LED DRLs are positioned on the top to improve pedestrian visibility, while the LED headlights are set lower to prevent pedestrians and oncoming cars from dazzling. Further below, are the fog lamps on the flanks of the skid plate. The X-shaped front fascia with the prominent radiator grille and the new front light setup gives a very aggressive styling to the mono-box minivan.
On the sides, the key differentiator between the redesigned model and the outgoing model is the sharper greenhouse, thanks to the triangle-shaped front vent glass.
The JDM-spec next-gen Mitsubishi Delica D:5 will employ a new engine paired with an 8-speed automatic transmission. For reference, the old model is available with the 4N14 2.2-litre diesel engine, the 4B12 2.4-litre petrol engine and the 2.0-litre 4J11 petrol engine. An automatic start-stop system will help reduce fuel consumption on the 6th gen Delica. Reports say that the fuel economy rating (JC08 test cycle) will go up from 13.0 km/l to 13.6 km/l.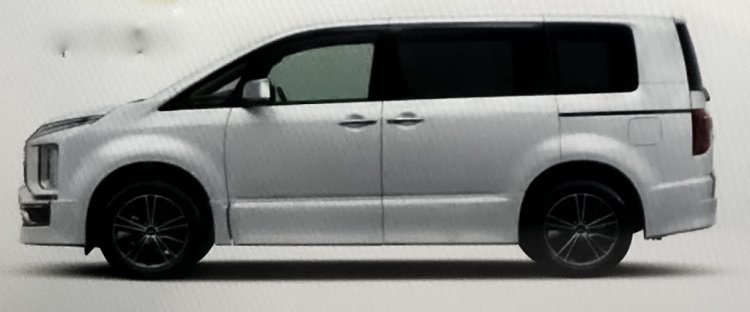 Also See: India-bound 2019 Mitsubishi Pajero Sport (facelift) spied in Thailand
The next-gen Mitsubishi Delica D:5 could go on sale in Japan next month. An anecdote is that an early generation of the Mitsubishi Delica was sold in India as the Mahindra Voyager.
Next-gen Mitsubishi Delica - Image Gallery (Leaked Brochure Scans)
[Image Source: kakaku.com]
[News Source: blog.livedoor.jp]