Expected to be introduced by 2020.
The Ford Bronco's revival isn't just a rumour anymore, the iconic utilitarian SUV that was discontinued in 1996 is indeed earmarked for a comeback. Speaking to a reporter from Detroit Free Press recently, Bill Johnson, plant chairman for UAW Local 900, spilled the confirmation for the sixth-gen Ford Bronco.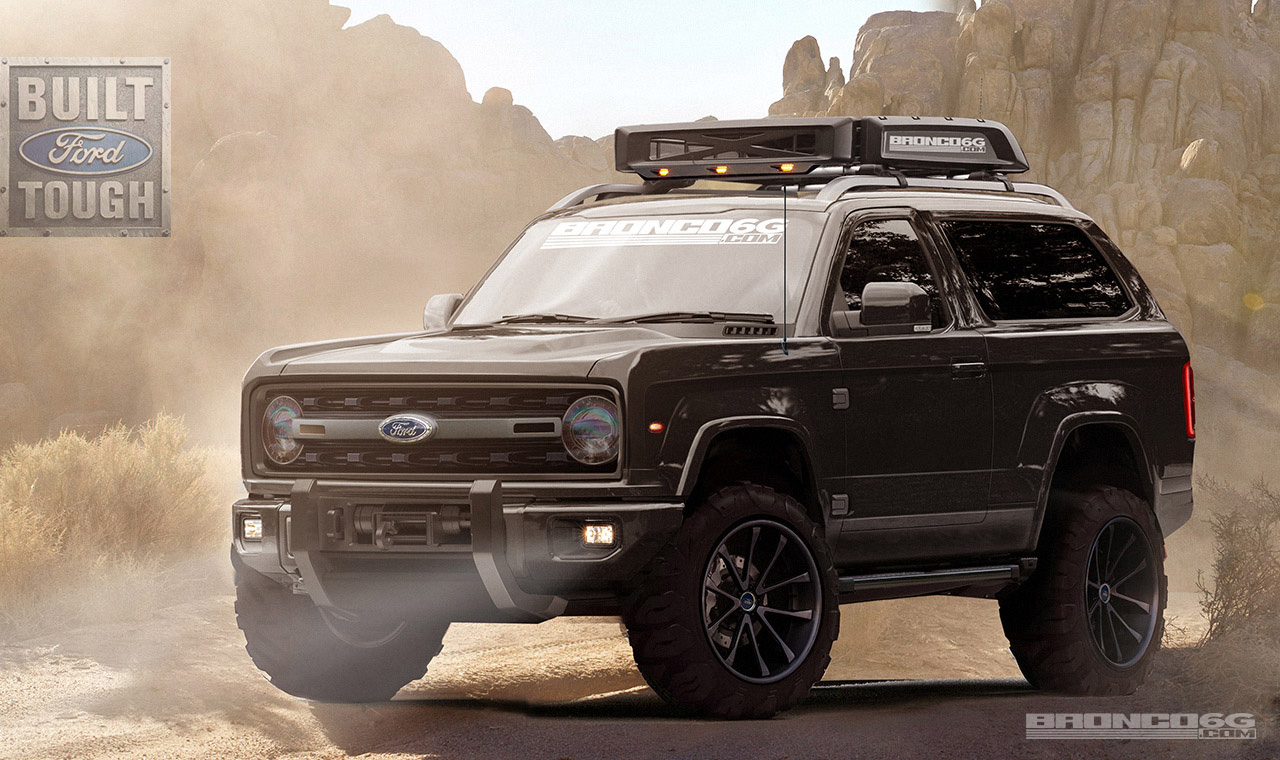 Hitting back at Donald Trump's criticism on Ford's plan to move the production of small cars outside the USA (to Mexico), Mr. Johnson affirmed that American jobs are secure with the "Ranger and the Bronco coming to Michigan Assembly".
The sixth-gen Ford Bronco is one of the four new SUVs that are planned to be introduced in the next four years. Announcing the plan to add four new nameplates to its global SUV lineup in February, the Blue Oval confirmed that all four models will be in "SUV segments in which the company does not currently compete".
Also Read: 2017 Ford F-150 Raptor makes 450 hp, 691 Nm from V6 Turbo engine
Speculative renderings from Bronco6G.com forums show how the 21st century Ford Bronco may be like. These renderings have been created using the first generation Ford Bronco, and the Ford Bronco concept that was introduced at the 2004 North American International Auto Show in Detroit.
Like the classic Ford Bronco, the new generation Ford Bronco should also be offered in multiple body styles, making it a perfect rival for the next generations of the Jeep Wrangler and the Land Rover Defender.
[News Source: Detroit Free Press]
[Image Source: Bronco6G.com]