The ever tightening emission standards won't allow car makers to continue selling heavy SUVs with massive engines.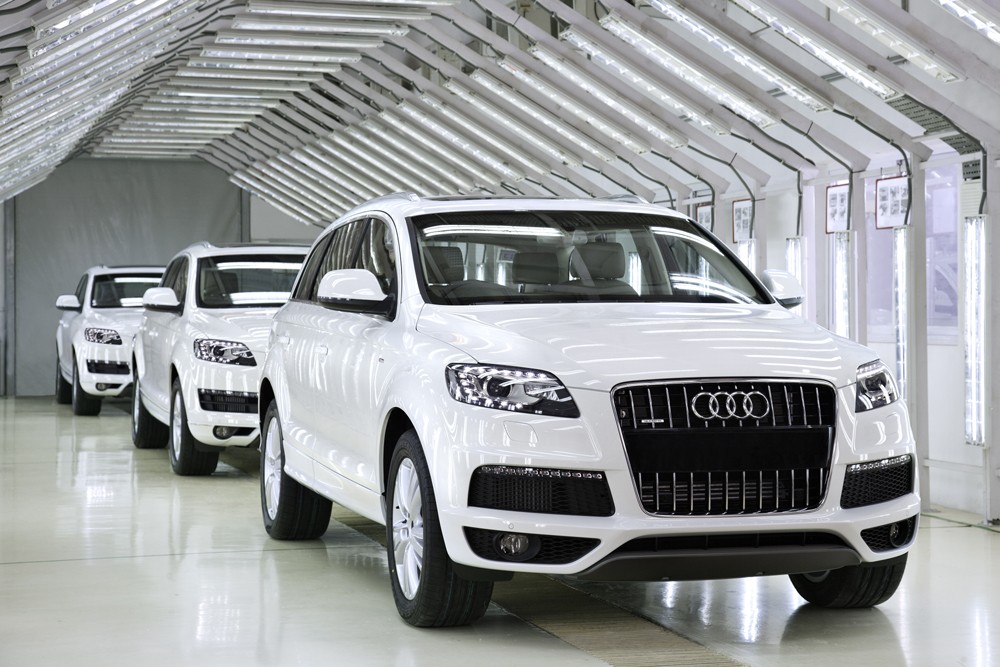 The natural solutions are to downsize engines, employ hybrid powertrain and yes, reduce the overall weight of the vehicle. Weight reduction not only has a positive effect on economy and emission, but it also does good to the car's dynamics.
We know that the next gen Audi Q7, which is scheduled to be unveiled next summer in Europe will shed a lot of weight. According to the German publication Automobilwoche, Audi insiders have revealed that the upcoming SUV would be weighing around 800 (363 kg) pounds lesser than the current model.
The next gen Audi Q7 will be based on the multi material version of the VW Group's MLB (Modular Longitudinal Matrix) platform. The SUV will employ a combination of materials like aluminum, carbon fiber and high tensile steel to stay light yet rigid.
The SUV will share its platform with next gen VW Touareg and Porsche Cayenne. Production will take place at the Bratislava plant in Slovakia, alongside its platform siblings, just like the current version.
The next Audi Q7 is also expected to have a plug-in hybrid version. The SUV is expected to go on sale in 2015.
[Note: The current generation Audi Q7 is used for illustration purpose only]
[Source: Autonews.com via Worldcarfans.com]