Sources at Volkswagen's dealer network have confirmed that the new VW Touareg is anticipated to launch in the coming weeks.
VW India has been postponing the introduction of the Touareg for many months now. It was brought to the 2012 Delhi Auto Expo, a section of the Indian media were then invited to participate in an off-road demonstration, and the market launch was expected to unfold in the second quarter.
The new Touareg was globally revealed in March 2010 and it has taken many years for VW India to launch the vehicle in the sub-continent. Understandably, Indians shelling out 50+ lakh rupees are looking for more than just value, and the new Touareg is not a 'make or break' launch.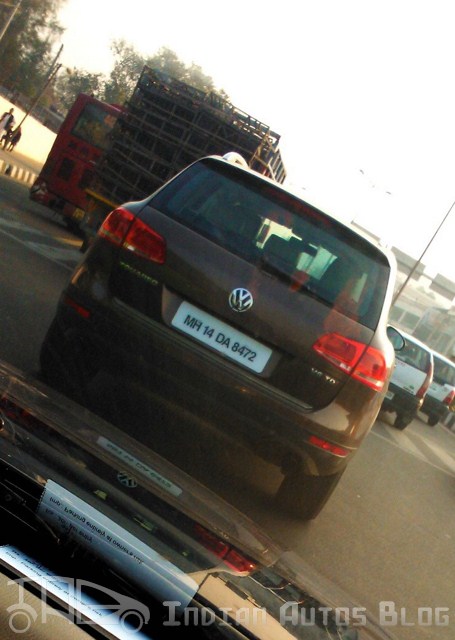 The Touareg has enough grunt to move mountains, but it misses out on the brand snobbery of a Mercedes or Audi.
The incoming model is a fantastic replacement to current owners as well as wealthy buyers who want to avoid an outwardly expressive vehicle. For those who want to be seen as less lavish and modest, the VW Touareg and Toyota Prado are excellent options in this segment.
The Touareg will follow the CBU route and draw outputs from a 3-liter V6 turbodiesel engine that produces 240bhp/550Nm. We're awaiting more details, stick around as we serve them right here on IndianAutosBlog.com!
Spyshot courtesy - Lakshay Mohan Gupta
New Volkswagen Touareg Image Slideshow
[can't see the slideshow above? Go to our Flickr page]