August 17 will be quite a busy day for IAB. First, the mighty Maruti Suzuki Swift will embrace us and will try to redefine the hatchback segment. Now, VW India will also flex its muscle and will try to redefine the C+ segment by launching the VW Jetta.
IAB readers have caught the VW Jetta totally undisguised doing its testing rounds. So clearly there is no surprise when it comes to the exterior styling. It is exactly the same as the European Jetta. It is sort of like a VW Vento that has hit the gym and is now totally pumped up!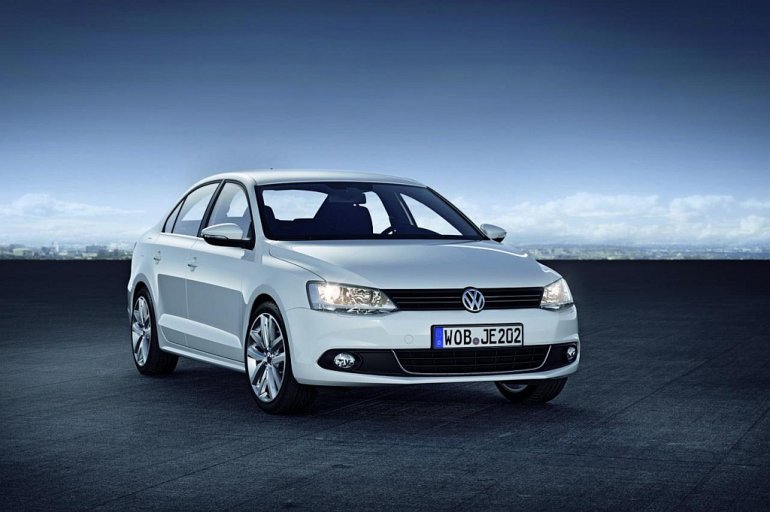 The new Jetta will be the sixth generation model based on a much larger platform than the old Jetta to liberate more space at the back. The car is partly based on the PQ35 platform which is the basis of many VW, Skoda and Audi cars.
The new Jetta will be powered by a 2 liter TDI mill that produces 140 bhp of max power. This is the same engine from the Skoda Laura and is quite well accepted for its performance, mileage and reliability.
VW India will launch it with a DSG gearbox and a 6 speed manual as well. Unlike the Passat which was launched only with a diesel engine, a turbocharged petrol engine will be available on the new Jetta.
If the Passat launch was anything to go by, we can expect some really cool gizmos and features on the Jetta. We expect 3 variants to be launched. IndianAutosBlog.com brought you the variants of the new Jetta in early July.
• Highline Specs: 140 Bhp 2.0 TDI + Cruise control + Leather interiors with trim options + Touch screen with Bluetooth and USB + Sunroof + 8 Airbags + DSG Gearbox + ESP + Parktronic
• Comfortline Specs: 140 bhp 2.0 TDI + Manual transmission + Touch screen player with Bluetooth and USB + 6 Airbags + leather interior + ESP + Parktronic
• Trendline Specs: 140 bhp 2.0 TDI + Manual transmission + simple music player + 6 Airbags + fabric interior + ESP + Parktronic
However the Bluemotion variant will NOT be launched on the Jetta in India any time soon. There is some more bad news as well. The VW Jetta will come to India in form of a CKD meaning prices will not vary drastically. However, because the competition from Cruze, Laura, Corolla and the new Civic will be stiff, VW India will be very careful about the pricing.
The old Jetta did not manage to eat into sales of the Corolla, Laura or the Civic. But then again, at that point of time VW India was just starting up and did not have any special expertise in India. This time around, the game has changed. VW India is one of the fastest growing company in India (and the world as well). The company is setting markets on fire with product launches, ad campaigns discounts and financing schemes.
The product is definitely potent. Now the pricing will decide its future.
Stay tuned for more updates