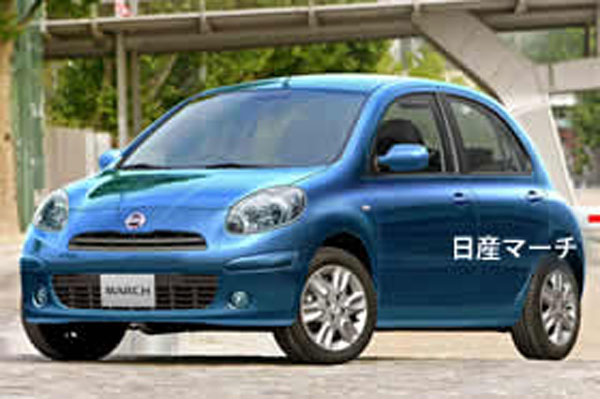 The next generation Nissan Micra/March will be manufactured in key developing regions of the world. Reports in the media state the new compact car intended for maturing markets like India, Africa and parts of Europe will debut in Thailand in March 2010.
The new Nissan small car will not only be manufactured in India, but also in Thailand, China, Mexico and an unnamed location.
Nissan will begin production of the Micra/March at its new facility near Chennai, in India, in May 2010. The facility has an installed capacity of about 200,000 vehicles per year. A major share of the production is intended for European countries.
The car will make use of a new "dual injection" technology that will lower emissions and improve gas mileage of the car.
The localization level of the car made in India would be 80-90 percent. Nissan has already roped in 94 suppliers to achieve this target. In Thailand, to avail cost benefits, this car will be Nissan's entry in Thailand's eco car project, an initiative by the government to attract foreign investments.
The Nissan Micra will be manufactured in three body types -
X02A - March/Micra Replacement hatchback
L02B - Sedan
W02C - Small MPV