Mercedes recently released photographs of the new V-Class' cabin which uses an updated design, higher quality trims, and has much better fit and finish compared to the Viano. The company did not release images of the exterior, reserving them for a day closer to its launch.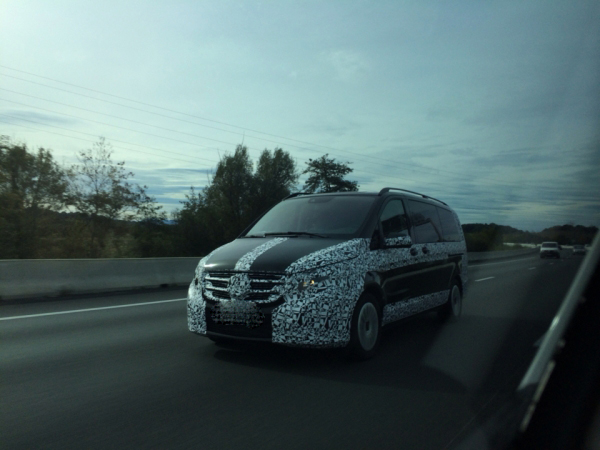 Now Auto Plus reader Mr. Tom, has spotted the 2015 Mercedes V Class testing in Europe. The new V will feature a RWD platform, and will get all-wheel drive available as an option. Scoring higher on style, the new V-Class will launch next year with four-cylinder and six-cylinder engines, alongside luxury features like a large moonroof and a more car-like cabin.
Media reports claim that the Viano would be sold not via Merc's commercial vehicle dealer network, but through its passenger car network, targeting customers who miss the R-Class.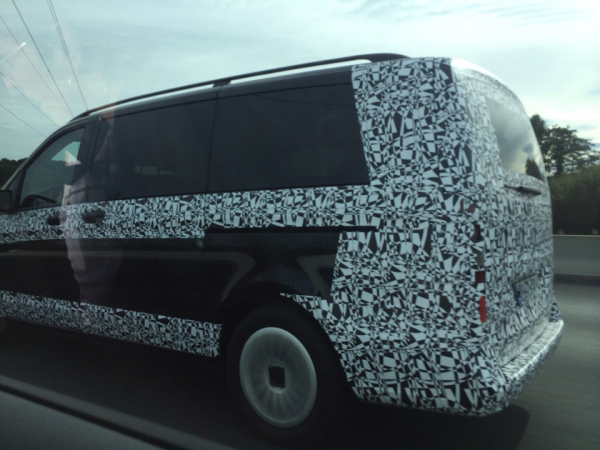 From Tom's images, we notice that the front bumper is rounded off, while the grille and headlamps are designed to bring the front-end closer to the new generation Mercedes models. Features such as large windows and sliding rear doors are carried forward from the current generation.