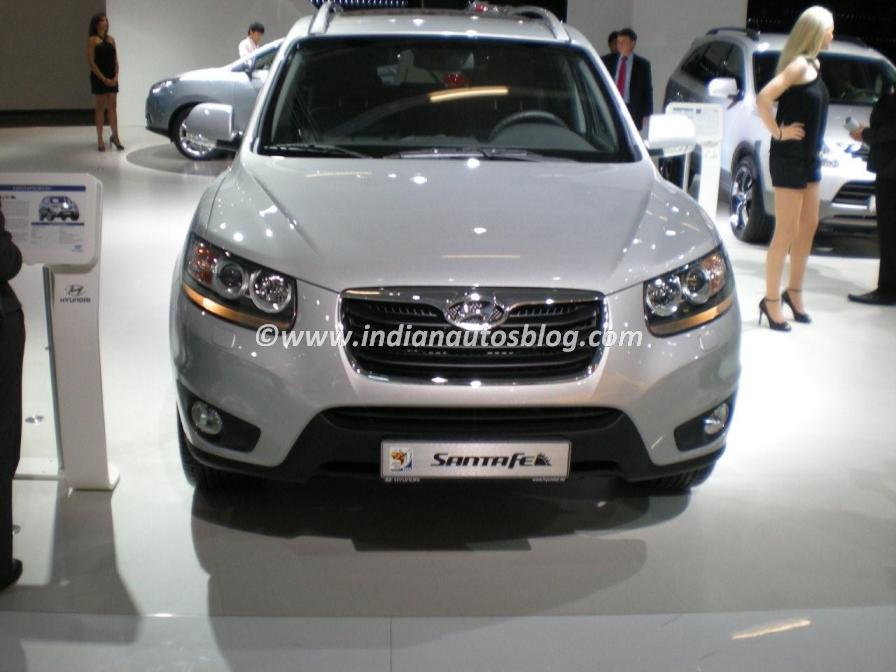 At the Frankfurt Motor Show this year, Hyundai revealed an important model for the Indian market. The brand new 2010 Hyundai Santa Fe will come to India next year, but if you are reading this from Korea, you can take a look at it in the nearest dealer showroom.
The facelifted Santa Fe sports a handful of retouches new bumpers, reshaped front grille, new front fog lights and redesigned head and tail lights.
Look at those twin exhaust pipes!
Hoping to corner a market share, Hyundai have also changed a lot of things inside - a new instrument panel, a navigation system and a rear view camera is now available as an option.
Under the hood sits the new 2.2-liter CRDi turbo unit that produces 197 horsepower and 422 Nm of torque between 1,800 and 2,500 rpm. This is what we Indians will hopefully get albeit lower power and torque ratings.
This engine is coupled to a 6-speed manual transmission and allows to do the zer0 to sixty run in 9.5 seconds, with a top speed of 190 km/h.
The 2.4-liter petrol unit that develops 174 horsepower and is mated to a manual transmission (a 6-speed automatic gearbox offered as an option) might not appeal to Indians as much as the diesel.
Photos captured by Gustavo Ruffo of Webmotors and Motor Tips