The new Honda Civic has finally entered the Indian sub-continent but not the country that we wanted it to. The Lankans have finally received the updated Honda Civic that was launched at the Detroit Motor show last year. The Lankans get the same version that is launched in Thailand which has a different grille and bumper design.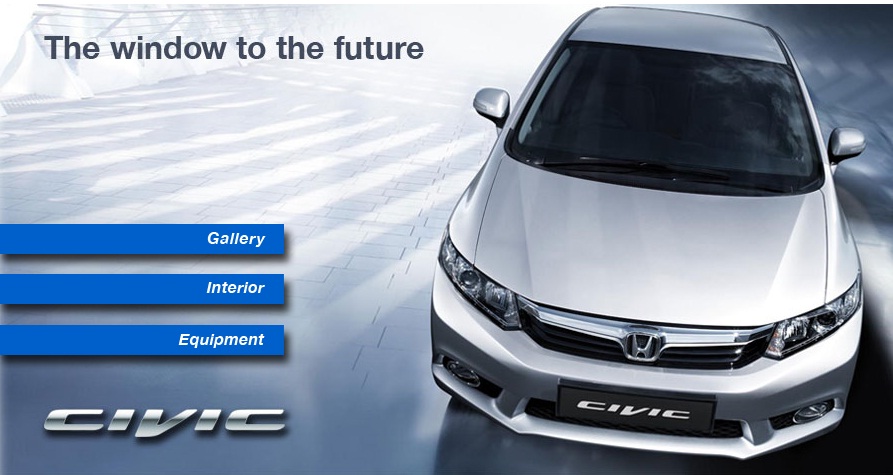 The headlamps consist of clear turn indicators instead of the amber lights that are a legal requirement in the US. While most successive models of popular cars are getting longer, the new Honda Civic is actually shorter by 30mm than the outgoing model. The Lankans get two engine options:
1.6L Petrol with 125 hp @ 6500 rpm and 151 kg-m of torque @ 4300 rpm
1.8L petrol with 142 hp @ 6500 rpm and 174 kg-m @ 4300 rpm
Most notable features include:
Door mirrors with turn signals
16" aluminum wheels
Cruise control
60:40 split rear seats
AUX and USB ports for music system
Dual Airbags with ABS
It is available in 6 colors and 5 variants including the Automatic gearbox one. Prices are unknown yet.
Sri Lanka is not a particularly big market, well at least not bigger than India. Honda has finally recovered from the Thailand and Japan catastrophes. The Honda Civic in India has lost its game to the new boys such as Cruze, Laura etc. It's high time for Honda to launch the new Civic in India. We wonder what's holding them back.
The biggest reason could be the lack of a diesel engine, are they putting the new Civic's launch on hold until a diesel engine is ready? Are they utilizing every bit of the capacity to produce Brio, City and Jazz models to make up for lost time? We'd love to know!
[Source: honda.lk/civic]