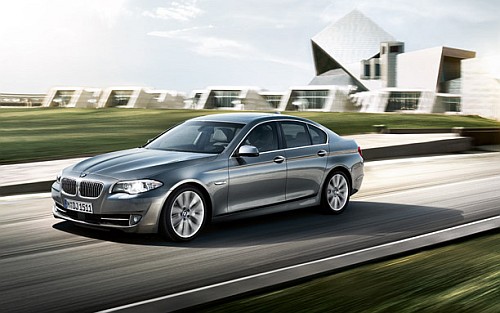 The BMW Plant in Chennai rolled out the first sixth generation BMW 5 Series model today. The latest generation BMW 5 Series was launched in India during April in India. Bookings of the car are open and deliveries of vehicles will commence by the end of this month.
Mr. Juergen Eder, Managing Director, BMW Plant Chennai -
The BMW 5 Series is the core product in our model range and has significantly contributed to the image and success of BMW in India. The team at BMW Plant Chennai is proud to roll out the new 5 Series with highest standards of quality, distinguished workmanship and uncompromising engineering. We are confident that the new BMW 5 Series produced in Chennai will further increase our momentum in the Indian luxury car segment.
The new BMW 5 Series is available in two petrol – 535i and 523i and two diesel variants – 530d and 525d. Except the 535i, all others are CKDs.
Over 3,700 5 Series models have been sold in India since BMW opened shop in India, accounting to over 50% of the German marque's sales in India.