Curtains have fallen on the new A6 in Gurgaon, and as I lay this down, members of the Audi India management are explaining the features and business plan of the new A6 to the Indian media.
The new A6 is available in four engine options with the top-end model loaded with features such as BOSE Surround sound system, touch sensitive MMI, 7 inch display for driver information system, Parking system, etc. 20% of the Audi A6 is built using aluminum. LED lights are embedded to the front and rear for purpose, looks and efficiency.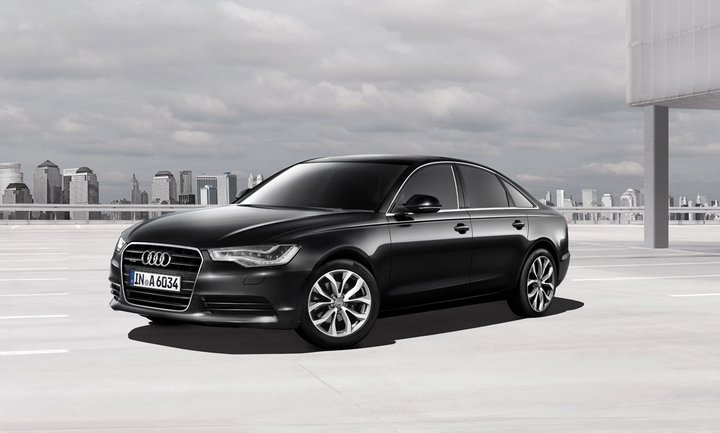 Variants and prices of new Audi A6
All prices are ex-showroom New Delhi -
- 2.0 TDI - Rs 37.7 lakh
- 2.8 FSI - Rs 38.9 lakh
- 3.0 TFSI - Rs 47 lakh
- 3.0 TDI Quattro - Rs 46.95 lakh
The new A6 is available in white, black, silver, gray and blue colors.
New Audi A6 Technology
New Audi A6 Features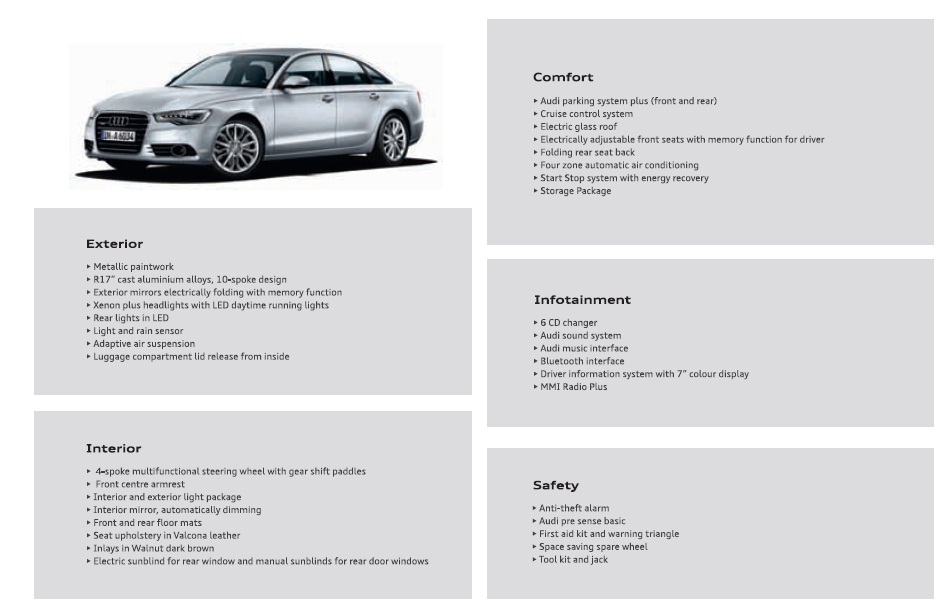 New Audi A6 Engines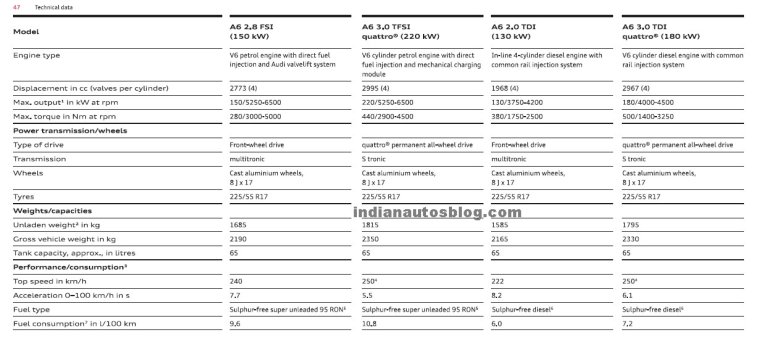 New Audi A6 Dimensions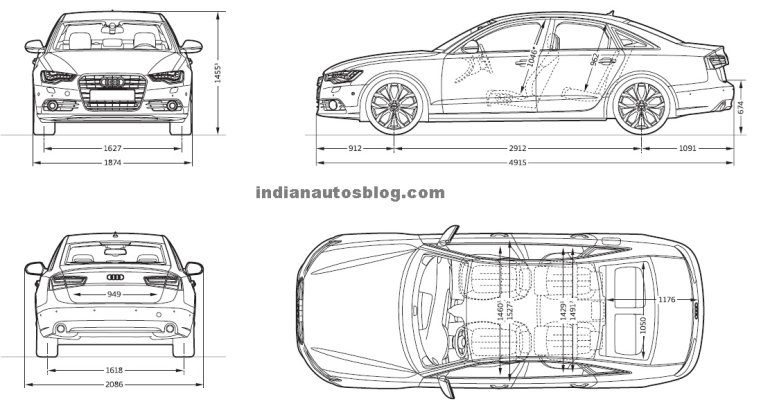 New Audi A6 Brochure