Not a street legal car.
D-Language, a racing team from Japan, has managed to squeeze out 350 wheel horsepower from a Suzuki Swift Sport, thus making it the most powerful Suzuki Swift in the world.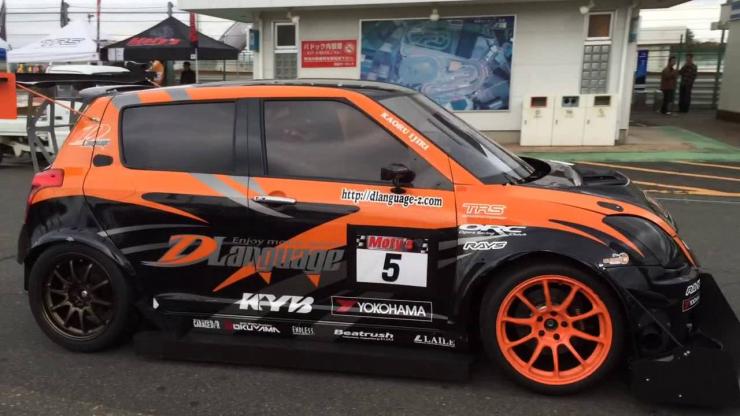 Engineers managed to significantly increase the 1.6L N/A four cylinder engine's output by fitting a large turbocharger and replacing the stock internals with race-spec, custom made parts that can better withstand the turbo boost. Power is sent to the wheels wrapped with 295/30 Yokohama tires via a 6-speed manual gearbox.
However, don't expect to see the 350 hp Swift on public roads as the car is not street-legal. Fitted with a high downforce kit that comprises of a front-splitter, side skirts, lowered suspension and a massive rear wing, the D-Language Suzuki Swift Sport appears to be a time-attack racecar.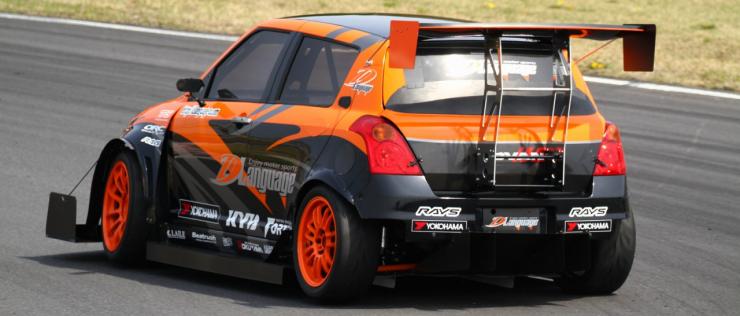 Also Read: Suzuki explains where the Ignis gets it design mojo from
The interior has also been completely stripped out, leaving behind a smaller steering wheel positioned closer to the driver's chest, race-spec bucket seats and digital displays for the telemetry.
[Source: Cartoq]