The new Maruti Alto 800 is going to be launched on October 16th and more details about the firm's most important launch of the year have surfaced.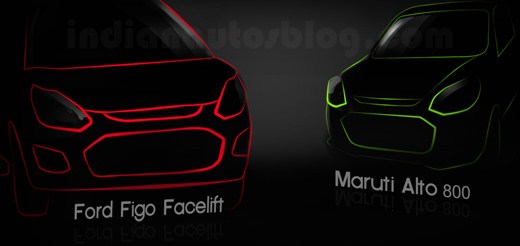 For starters, the car has a taller design and the brand new interior offers more space. The headroom is increased by 15 mm and the rear legroom is increased by 23 mm.
Under the hood lies a tweaked 796 cc F8D engine which produces 7 Nm more torque, taking the figure to 69 Nm. The fuel economy is improved, at an ARAI-certified 22.74 km per litre, is higher than the present Alto 800 and the K10.
Maruti has reworked the gearbox to enable smooth shifts and the suspension is recalibrated to suit the new package.
As we said earlier, the Maruti Alto 800 will be available with CNG option right from the launch with a claimed fuel economy figure of 30.46 km per kg of CNG.
There will be three variants each in petrol and dual fuel versions. The petrol variants are expected to have a price range of Rs. 2.45 lakhs – Rs. 3.0 lakhs and the CNG version will be costlier by around Rs. 45,000, variant to variant.
The Maruti Alto 800 jumps in at the right time to rescue Maruti whose current Alto is registering a downward trend in sales for the past few months.
[Source: Thehindubusinessline.com]