Jaguar Land Rover has loaned a specially modified Discovery Sport to Rapid Response NGO for disaster-related relief work. With this donation, the company is celebrating the completion of its 10 successful years in India.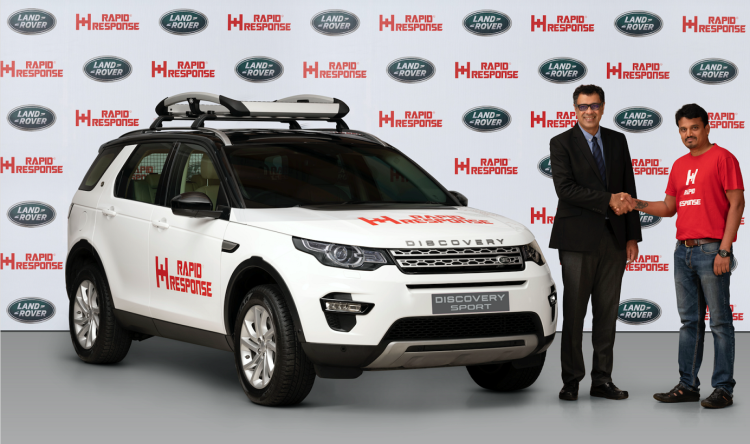 Jaguar Land Rover India has joined hands with Rapid Response which is an NGO that specialises in disaster management and relief. The vehicle provided will be used in the emergency services as a first responder in the rescue and medical assistance, and food distribution to the vulnerable communities in natural crisis across the country.
Commenting on the occasion, Rohit Suri, President & Managing Director, Jaguar Land Rover India Ltd. (JLRIL), said: "Land Rover vehicles, such as Discovery Sport are renowned for their capability in tackling difficult terrains and situations caused by floods and other such catastrophic events. On the occasion of completion of 10 years of Jaguar Land Rover in India, we are proud to offer a Land Rover to aid the team at Rapid Response in their efforts to help victims of such natural calamities in India."
To serve its purpose better, the SUV donated to the NGO is equipped with additional features such as a luggage carrier, luggage partition, tow rope and more, to ensure immediate assistance in affected areas.
The Land Rover Discovery Sport measures 4,600 mm in length, 1,690 mm in height and 2,173 mm in width. It has a 2,741mm wheelbase. It is available in India with a 2.0-litre Ingenium diesel engine in two states of tune and a 2.0-litre Ingenium petrol engine. In the Pure, SE and HSE grades, the diesel engine develops 110 kW (150 PS) and 382 Nm of torque. In the HSE Luxury grade, on the other hand, the maximum power and maximum torque of the diesel engine are 132 kW (179.47 PS) and 430 Nm respectively. The petrol engine churns out 177 kW (240 PS) of maximum power and 340 Nm of peak torque.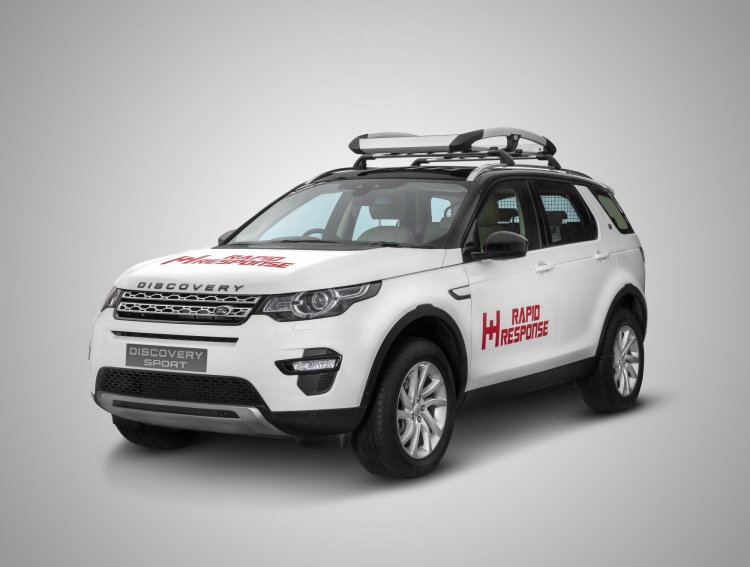 Also Read: 2020 Land Rover Defender exterior design leaked
The Land Rover Discovery Sport is available in Pure 5-seat diesel, SE 7-seat diesel, HSE 7-seat diesel and HSE Luxury 7-seat diesel configurations. A 9-speed automatic gearbox and a four-wheel drive system are offered as standard.