Is this the beginning of Mitsubishi's comeback story in India? On Monday, Mitsubishi will launch the Pajero Sport in India. Mr Masahiko Ueki, Executive officer and Corporate General Manager of Mitsubishi Motor Corporation and Mr AS Narayanan, Director Hindustan Motors Limited, will unveil the SUV in New Delhi on the 12th of March.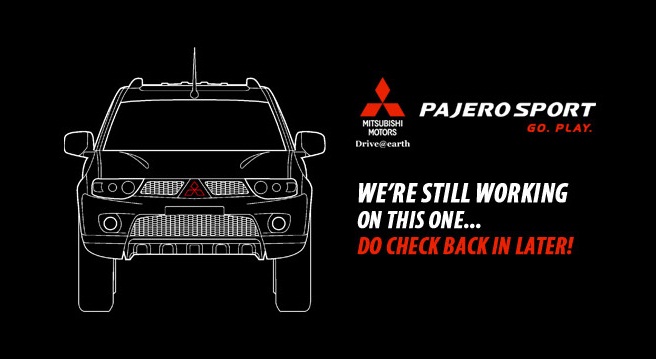 Meanwhile the official site (pajerosport.in) teases us with an outline of the car requesting us to come back at a later time for all the details. Mitsubishi has been working on the Pajero Sport for a good part of 2011. It is already available in some parts of Asia and competes head-on with the Toyota Fortuner, a stellar performer for Toyota even here in India.
Stay put as we find out what's hiding under the car's skin for the Indian customers.