A car that we have been tracking quite closely as we believe it can play the turnaround specialist for Mitsubishi in India is the Mitsubishi Mirage. Some signs of the Mirage's potential are on display in the Thailand already where it was launched in March 2012.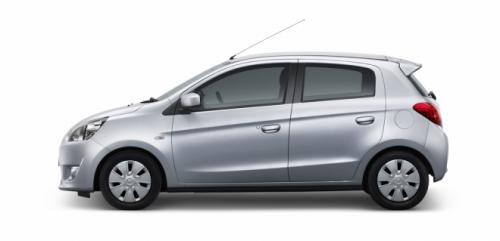 The BangkokPost reports that the Mirage is a massive hit in Thailand. It has moped up some serious bookings since the launch. This has prompted Mitsubishi Motors Thailand to step up production at its assembly lines.
Orders for 20,000 units have been placed for the Eco-Car since its launch in late March. And thanks to the enhanced capacity Mitsubishi is aiming to deliver all the bookings by the end of this year. That's a waiting list of more than half a year.
The Laem Chabang plant is Mitsubishi's largest manufacturing and export facility outside Japan with an initial annual capacity of 150,000 units, upgradeable to 200,000 units.
Of course, Mitsubishi has plans to export the Mirage to Japan, Asia and Europe. But Mitsubishi India has not confirmed anything about the the Mirage's debut in India. The company is still evaluating its partnership with Hindustan Motors.
In order for the Mirage to be launched in India and become successful, Mitsubishi has to focus on 3 things – Local Production, Aggressive pricing and widening its Sales & Service network.
Most Mitsubishi products in India are not doing the volumes the competition is able to simply because they fail on either of above mentioned three factors. More importantly, Mitsubishi's Cedia, sitting in an important segment, does not have diesel power.
The Mirage is a perfect mass market product that can be placed as a rival to the likes of the Polo, Micra, Swift and i20. It needs a diesel engine and a determined set of decision makers who can act in sync with the market changes.
[Source: bangkokpost.com]