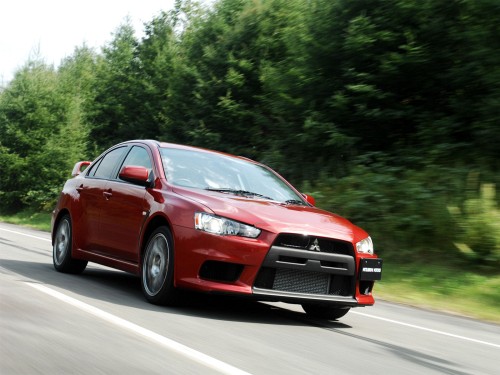 Rediff Business is reporting that Mitsubishi will launch the much awaited Lancer Evolution in the month of June. Indians have been longing for this model, a model which IAB thinks is what Mitsubishi really stands for and should have come years ago.
Pritam Saikia, marketing head of HM-Mitsubishi Motors -
Evo X has been in the minds of the Indian consumer for a long time now. It is a fantasy sports car that has caught the fancy of speed enthusiasts in movies like the Fast & Furious where it featured. We are not looking at huge numbers. We plan to sell around 50-75 cars in India per year. It is a car that boosts the brand equity of Mitsubishi in India. It has the rally DNA that outlines Mitsubishi cars in the country
The Evo would be a CBU model meaning the asking price will be around the 40 lakh mark. For what you're paying, you can't get any better performance - a 2.0-liter turbocharged engine gives out 300bhp engine. 0-100kph is performed in a matter of five seconds.
The car has completed the homologation procedure in ARAI and is ready to be unleashed. Mitsubishi is looking to sell about 75 units a year in India. Perhaps the company could think of assembling it locally if the demand is high.
Source - Rediff Business