The MINI Electric Concept makes its debut at the IAA 2017 underway in Frankfurt, Germany. BMW first released images of the concept in August. It previews a future all-electric offering from MINI.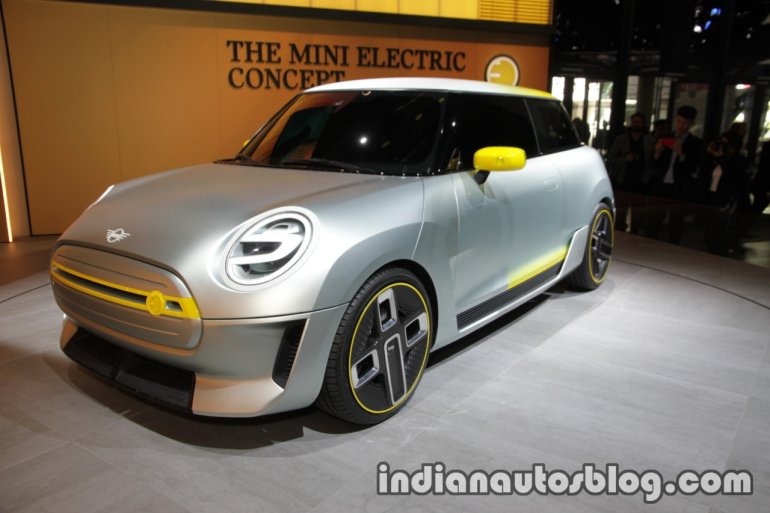 The MINI Electric Concept lays the foundation for a future zero-emission product that will arrive in 2019. it is a part of BMW Group's NUMBER ONE > NEXT strategy and gives a glimpse of what electric mobility might look like.
Visually, the car is unmistakably a MINI with quintessential MINI design touches like the circular headlamps along with a hexagonal radiator grille. However, in true concept fashion, designers have given it a futuristic makeover. The radiator grille is closed to aid aerodynamics. The all-LED headlight assemblies feature daytime running lights. The add-on parts in the front apron offer aerodynamic benefits that help increase its range.  Like the grille, the front apron's air intakes are also sealed, but they include dark louvres that look like cooling fins. The contrasting yellow and silver colour scheme seems to have been inspired by sneakers.
The asymmetric 19-inch wheels get aerodynamic inlays that have been fabricated using 3-D printing technology as are the recessed louvred surfaces in the simulated air intakes. A rather interesting touch is LED tail lamp pattern. It forms one-half of the Union Jack - a reminder of MINI's British origins despite its German ownership.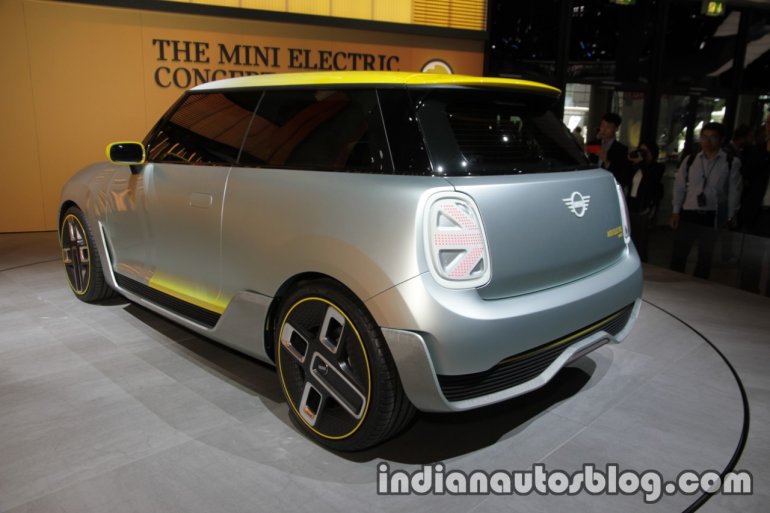 This is not MINI's first attempt at a fully-electric vehicle. In 2008, BMW Group introduced the MINI E. The company rolled out over 600 examples, which entered service worldwide for field studies. The data subsequently acquired was incorporated into the development of the BMW i3.