Powered by an hydrogen fuel cell.
At the 2015 Tokyo Motor Show, Mercedes has unveiled a radical self-driving MPV concept dubbed as the Mercedes Vision Tokyo, which previews the future of the minivan.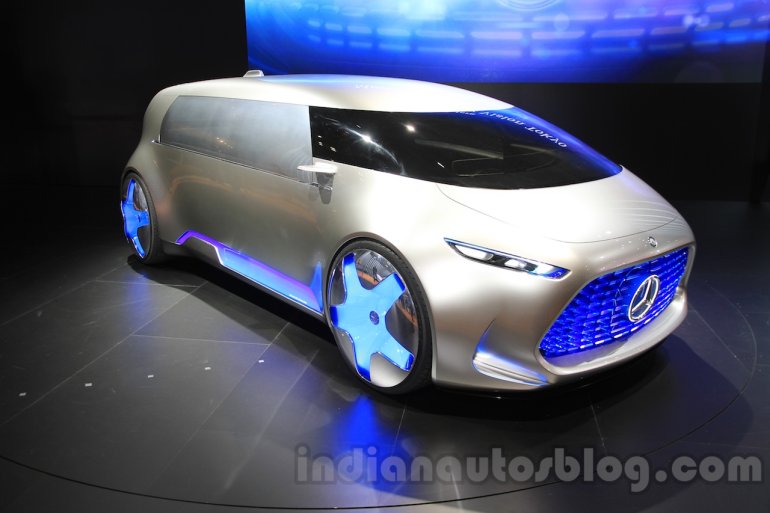 The front end features a windshield that wraps all the way around, while the side glass is screen-printed in silver for privacy. The massive hexagonal grille has illuminated elements that can even depict the music pattern playing inside, while the rear gets red LED lights surround the oval window.
Occupants open the massive gullwing door to enter the cabin, which appears to be inspired by a sci-fi movie. There are LED screens on the walls, and a holographic entertainment system in the center. Unlike traditional seating arrangement, the Vision Tokyo has a wraparound couch for five occupants.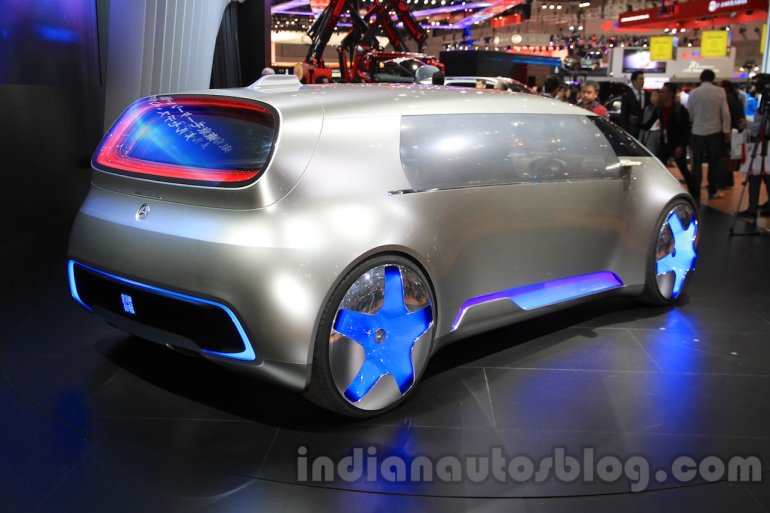 Powering the futuristic MPV is a hydrogen fuel cell with batteries capable of inductive charging. It offers a claimed range of 609 miles – 118 miles purely on electricity and 491 miles from the hydrogen.
Mercedes Vision Tokyo at the 2015 Tokyo Motor Show - Image Gallery
Mercedes Vision Tokyo Concept - Press Release
[Slideshare link]