Apart from exposing the interiors of the next generation C Class, Mercedes have also released the images of the upcoming V Class' interiors. For the readers who do not know what the V Class is, here's a short recap.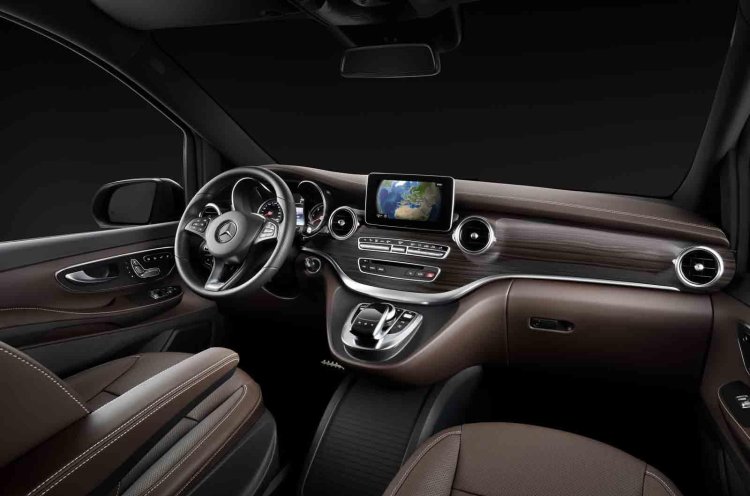 The current Mercedes Viano is in its last stages and the next generation model has been given the name 'V Class'. Apart from taking over from the Viano (which at the end of the day is a commercial vehicle), the V Class must also fill in the shoes of the Mercedes R Class. Thanks to the poor sales and the non-existent demand for a luxury MPV, the R Class will not move on to a next generation model.
As a result, the V Class will not only appeal to fleet and shuttle operators, but will also figure in the shortlist of private buyers. Hence, Mercedes needs to make some changes to make the private customers feel more comfortable. The name for example needs to be like a traditional Mercedes passenger car, and the dealers selling the Mercedes V Class shouldn't be the same dealers selling Merc's commercial vehicles.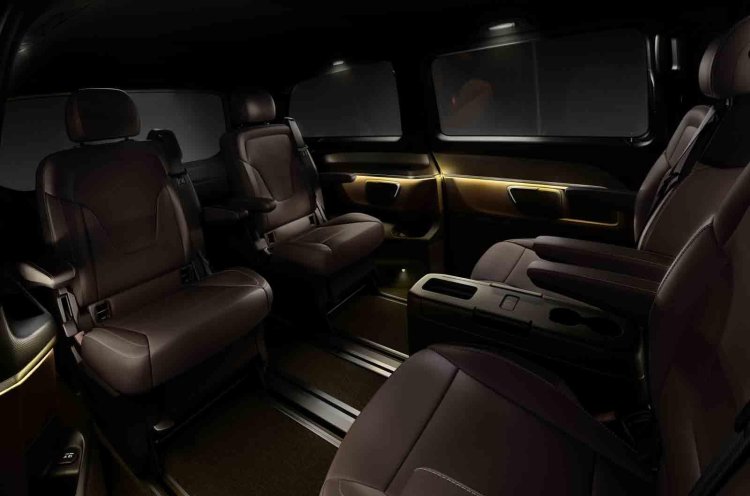 Then there are the interiors. As you can see from these images, the V Class has enough flair and kit to put an R Class owner to shame. You even get the fingertip controlled touchpad for operating the COMMAND screen and mood lighting throughout the dashboard!
Expect to see the new V Class in full at the 2014 Geneva Motor Show in March next year.
Mercedes V Class Image Gallery