The flagship of the hybrid range of the 2014 S Class, the Mercedes S 500 Plug-in hybrid, made its world premiere on the eve of the Frankfurt Motor Show at the Mercedes-Benz and Smart Night media program. Emitting just 69 g/km of CO2 per and returning a fuel efficiency of 3 litres/100 km (33.33 kpl), the S-Class is the most fuel efficient car in its category.
The 80-kW electric drive gives it a pure-electric range of 30 km. The other half of the drivetrain is comprised of a 3.0-litre V6 turbocharged engine.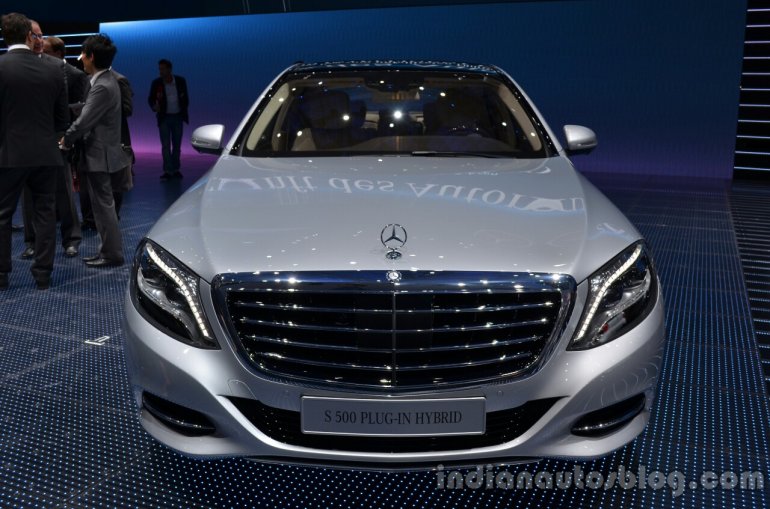 Unlike the S300 and S400 hybrid variants, the S500's lithium-ion battery can be charged from a household socket. The car is operated via four driving modes, namely -
HYBRID
E-MODE: electric power only
E-SAVE: fully charged battery is reserved to be able to drive on electric power alone later
CHARGE: battery is charged while driving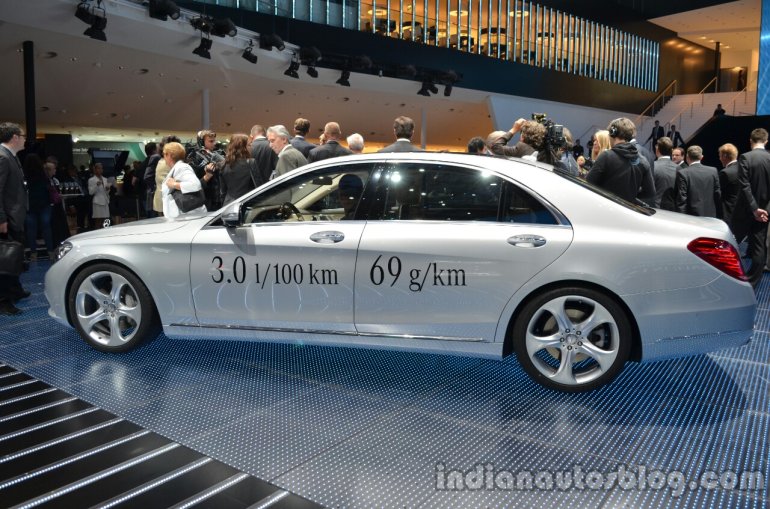 The combined power output of the S500 Plug-in Hybrid stands at 435.6hp and the combined torque value is 820Nm. 0-100kph acceleration is achievable in a duration of 5.5s while a top speed of 250kph is reachable.
Besides external charging, the batteries can be topped up through recuperative braking, and by converting the kinetic energy of the crankshaft when the car is coasting.
More details of the S500 Plug-in hybrid can be found on the press release on page 2.
2014 Mercedes S500 Plug-in hybrid Image Gallery
Mercedes S500 Plug-in hybrid revealed - Press Release
[Head to Scribd if you're unable to view the document above]