The most expensive S Class ever made.
According to Motor Trend, the next derivative of the Mercedes-Benz S Class is expected to be revealed at the 2015 Geneva Motor Show in March, in the form of a longer, range-topping Mercedes-Maybach S600 Pullman.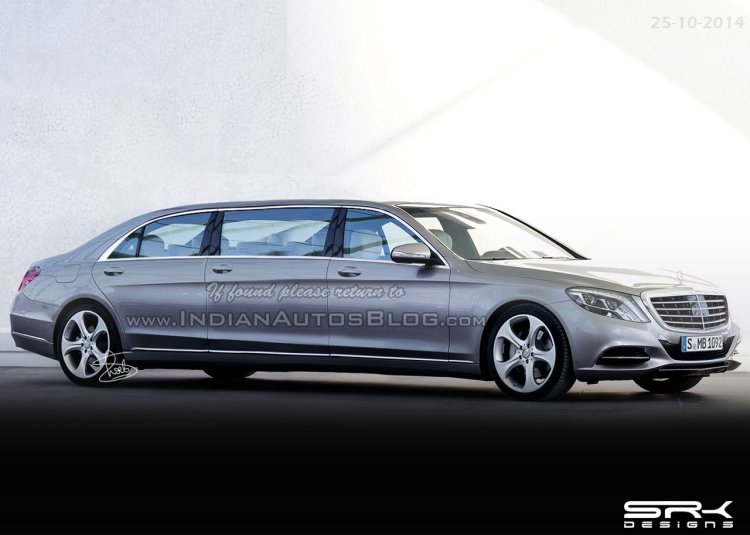 It will be sold under the recently announced Mercedes-Maybach brand, and is reported to be even more luxurious than its shorter S600 brethren, which has already set the benchmark quite high in terms of luxury.
While it was previously rumored that the S-Class Pullman will have 6-doors with a 2+2+2 seating configuration, upon careful inspection of its recent spyshots, reports are now suggesting that the door handles in the middle section of the prototype were fake, effectively making the final product a 6.4 meter long 4-door limousine. That is really long, given the fact that the older four door Maybach 62S was only 6.1 m in length.
Also read: Mercedes says no to Maybach-AMG models
It is expected to be offered with the S600's twin turbo 6.0-liter V12 engine capable of producing 530 hp and 830 Nm of torque. Also in the works is a 5,300 kg armoured version of the Pullman that will come with a price tag of USD 1 million (INR 6.1 crore), titling it as the "costliest S-Class to be ever made".
[Source: Motor Trend]