Has a 30 km pure electric drive range.
The Mercedes E-Class E 350e has been presented at the 2016 Geneva Motor Show. It debuted at the 2016 North American International Auto Show (NAIAS) in Detroit in January.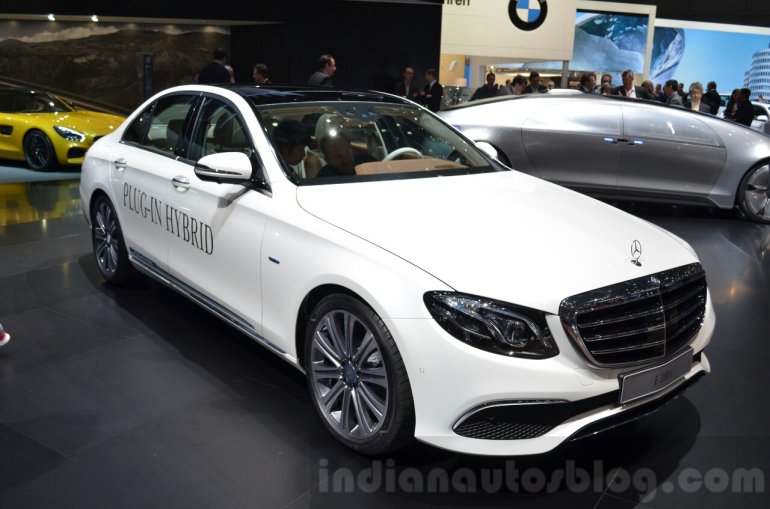 The E-Class 350e is the first plug-in hybrid variant of the E-Class to be mass-produced. It was unveiled alongside the standard 2016 E-Class models including the E 200 and the E 220d. Two more models will be introduced in the future - E 350d, and E 400 4MATIC.
The E 350e is powered by a combination of a 2.0-litre four-cylinder turbocharged petrol engine that is tuned to produce 205 hp (155 kW) of maximum power and 350 Nm of peak torque, and an electric motor capable of generating 82 hp (60 kW) and 360 Nm. The net power and torque outputs are 279 hp (205 kW) and 600 Nm.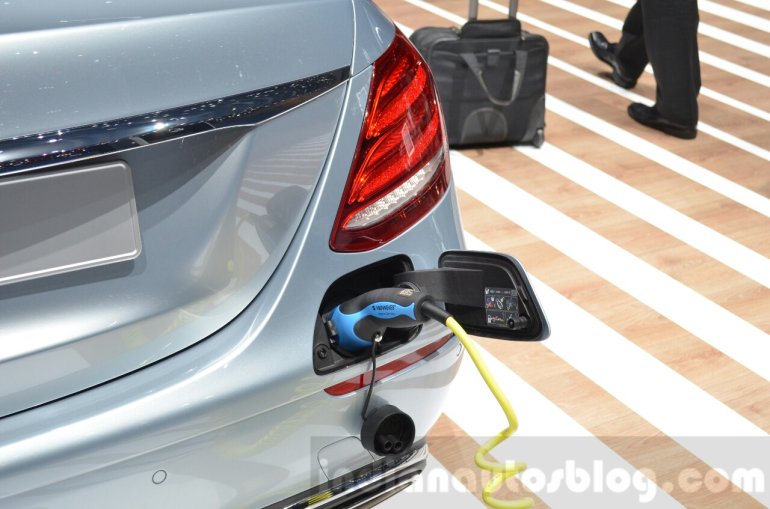 The E-Class 350e has a pure electric range of 30 km (18 miles), and takes 6.2 seconds for 0-100 km/h acceleration. The car has a mileage of 47.62 km/l, and a CO2 emission of 49 g/km.