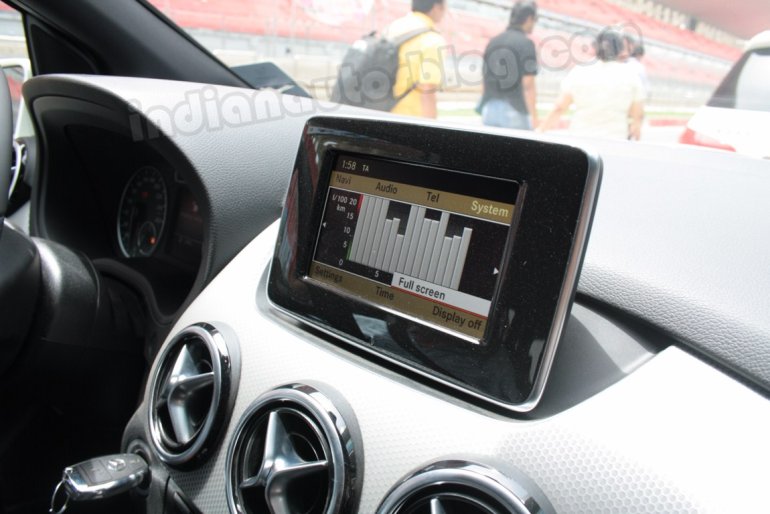 We have been tracking the Mercedes CLA since the time it was announced by Daimler CEO Dieter Zetsche. The Mercedes CLA was caught in its full glory without any camouflage by Spiegel.de recently revealing all the details of the car.
Now, Mercedes-benz-passion.com reports that the CLA's world debut is stated to happen at the Detroit Motor Show in January 2013.
The Mercedes CLA is essentially a production version of the Concept Style Coupe (CSC). It is an entry level coupe that will sit below the Mercedes C Class. It is based on the Mercedes MFA architecture that supports the new A and B Class.
Mercedes plans to load it up with technologies such as as 4MATIC all-wheel drive, panoramic glass roof and smartphone docking facility.
A lot of the CLA's components, especially of the interior, come from the A and B Class cars, such as digital display and air con vents on the dashboard shown in the image.
The engine options will be derived from the A and B Class line up. There will also be a CLA 45 AMG version with 354 hp and 450 Nm of torque in the future.
If all goes well, the CLA could see a pan India debut with a sticker price of 18-20 lakhs. MB India will use the same procedure for deploying this car across India - launch as a CBU, and later localize components and assemble cars, to offer a wide variety of variants.
It would be interesting to see how the Mercedes CLA could affect the sales of regular luxury cars such as Skoda Superb and Honda Accord.
[Source: blog.mercedes-benz-passion.com]