Update - Story updated with images of the Mercedes-Benz V-Class-based Mercedes-Benz Marco Polo Horizon featuring the limited edition "designo hyacinth red metallic" colour.
The Mercedes-Benz V-Class RISE & V-Class Limited Edition have been launched at the 2017 Frankfurt Motor Show. Here are the MPV's live images from the show.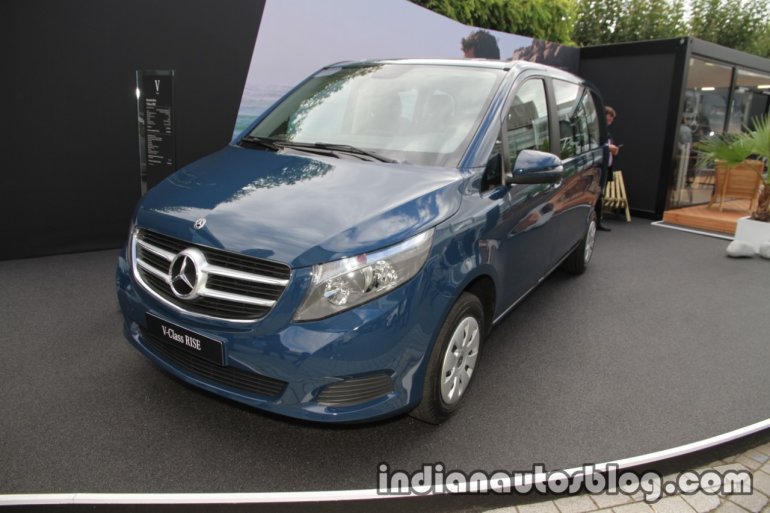 The Mercedes-Benz V-Class RISE offers a particularly attractive price-performance ratio, at a starting price of 34,990 Euros in Germany. The MPV is available in either compact form or as a long-wheelbase version. The standard configuration allows for five occupants, and the number of seats can be optionally increased to eight. The compact variant is 4,895 mm long, 1,880 mm high and 2,249 mm wide, without rear view mirrors. The wheelbase is 3,200 mm long. There's a choice of 16 or 17-inch light alloy wheels as well.
With regard to connectivity, the RISE model of the V-Class features Mercedes me connect services. It includes maintenance management, accident management, telediagnosis, breakdown management and vehicle remote diagnostics. Customers can easily connect with their vehicle at any time via smartphone, tablet or PC. For safety, the van gets Crosswind Assist as standard, which helps the driver to cope with unexpected gusts of side wind. Further assistance systems can be added as options, namely the anticipatory occupant protection system PRE-SAFE, Collision Prevention Assist or Lane Keeping Assist.
The MPV comes with two engine options. A 2,143cc four cylinder diesel mill generates 136 PS of power and 330 Nm of torque between 1,200-2,400 rpm. There's a more powerful variant which produces 163 PS of power and 380 Nm of torque between 1,400-2,400 rpm from the same engine. Transmission options for the two variants include a 6-speed manual or a 7G-Tronic Plus auto gearbox.
Mercedes V-Class Rise at IAA 2017 - Image Gallery
Mercedes-Benz V-Class Limited Edition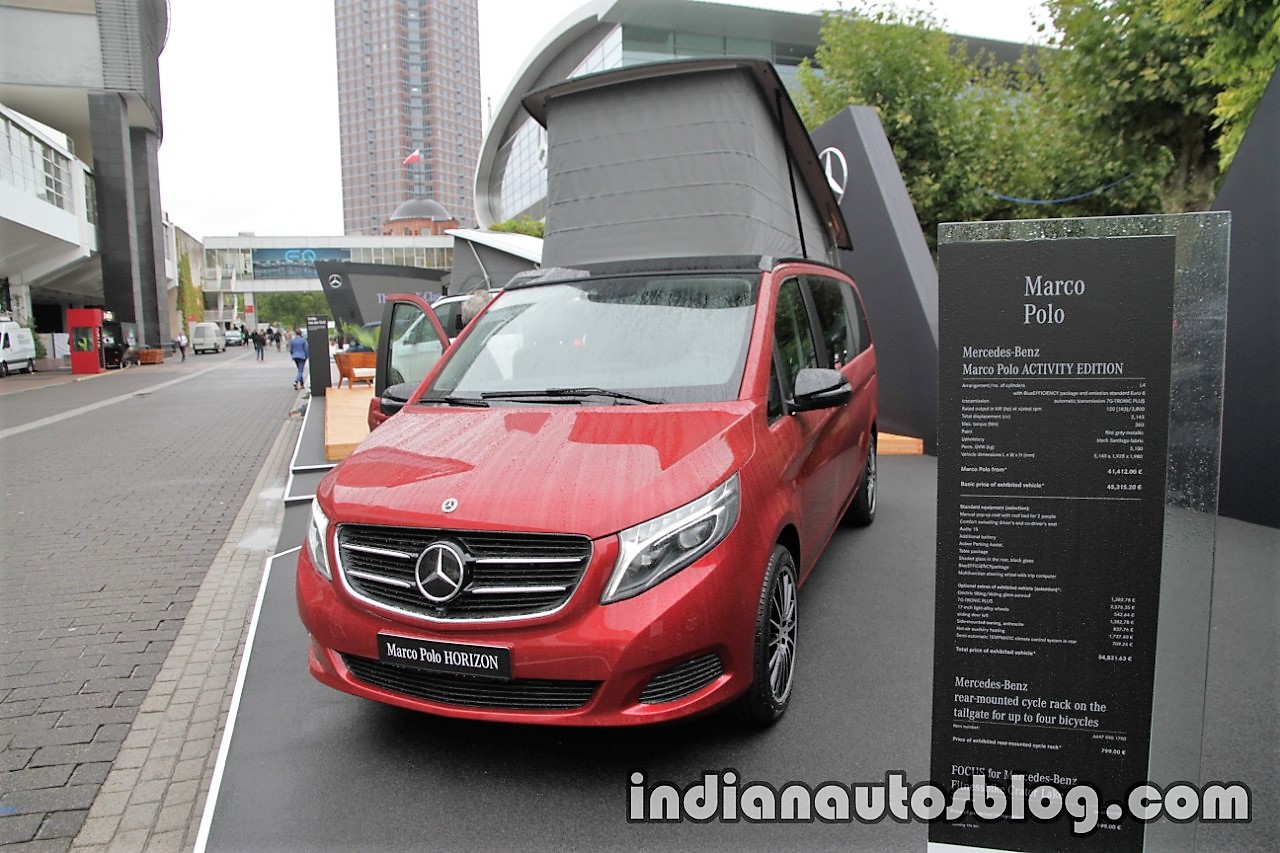 The V-Class Limited Edition is restricted to 1,500 units. The vehicle is draped in a special "designo hyacinth red metallic" colour. It also comes with a standard Night Package, which includes high-sheen black 18-inch alloy wheels, obsidian black metallic exterior mirror casings, a radiator trim with black louvres and chrome inserts as well as black tinted windows in the rear. The Limited Edition will be available from this month onward, in all European markets. As seen in the image above, Mercedes-Benz Vans will offer the limited edition "designo hyacinth red metallic" colour in the V-Class based Marco Polo Horizon also, as well as the Marco Polo.