The Mercedes-Benz S 560 e has been showcased at the 2017 Frankfurt Motor Show. Here are the plugin hybrid's live images. The Mercedes-Benz S 560 e is a successor to the S 500 e. Visually, the car looks like a typical S-Class. The interesting change lies under the hood. The luxury car employs a combination of a 3.0-litre V6 petrol engine and an electric motor. The engine produces 367 PS of power and 500 Nm of torque. The electric motor on the other hand, gives out 122.3 PS of power and 440 Nm of torque. The powerplant mates with a 9G?T RONIC plug-in hybrid transmission.
Also Read: 2018 Mercedes S-Class Coupe & Cabriolet – IAA 2017 Live [Update]
The S 560 e has an all-electric range of around 50 kilometres. The car features a new lithium-ion battery that has a rated capacity of 13.5 kWh and 37 Ah. The battery system comes from the wholly owned Daimler subsidiary, Deutsche ACCUMOTIVE. The fuel consumption according to the EU cycle is 47.6 kmpl. The vehicle can hit a top speed of 250 kmph, and can sprint from 0-100 kmph in 5 seconds.
Also Read: Mercedes-AMG Project ONE showcased at IAA 2017 – Live
Another notable feature of this car is the ECO Assist. The ECO Assist networks and processes navigation data, traffic sign recognition and information from the intelligent safety assistants (radar and stereo camera). It continuously generates coasting simulations in the background. Depending on the charge level of the battery and the traffic situation, it computes whether the vehicle should ideally be allowed to coast freely ("sail") with the lowest possible driving resistance when releasing the accelerator; or whether it should be decelerated so that the battery can be efficiently charged (recuperation).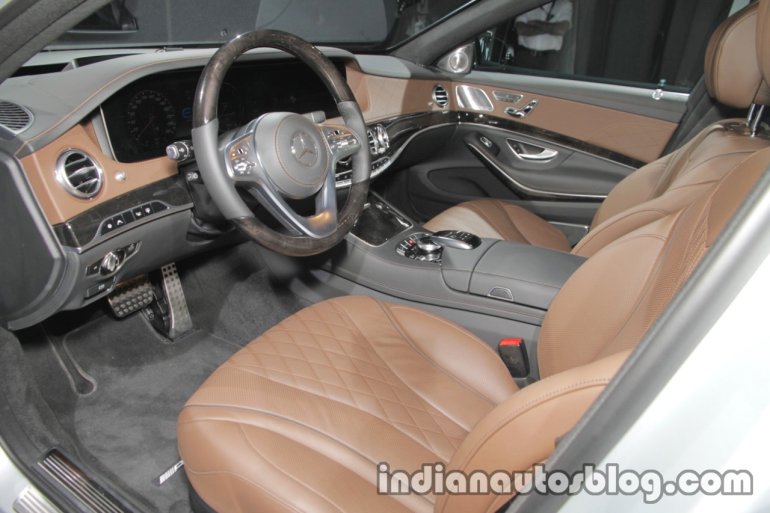 A variable point of resistance in the pedal indicates to the driver that maximum electric output is being delivered. If the driver continues to depress the pedal beyond this point, the combustion engine kicks in. A noticeable double pulse in the haptic accelerator pedal recommends the driver to take their foot off the accelerator. If the driver follows this recommendation, the combustion engine is switched off and decoupled from the drivetrain. The car also features pre-entry climate control as standard, which conditions the car to a set temperature before the driver enters the vehicle.