As expected Mercedes showcased three new products, two of which will make it to the Indian market and third one being a concept. The new M-Class was showcased which looks promising as ever. With refreshed looks and many new features in its kitty, its sure going to give a tough time to other SUVs of that segment. As we also informed you earlier Mercedes is planning to localize the M-Class, thus making it more affordable and competitive.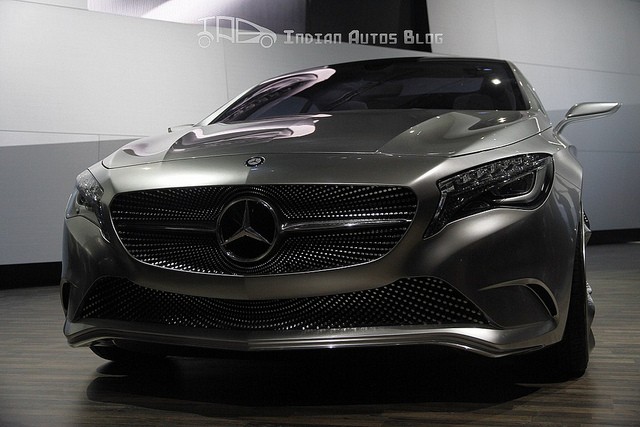 Also showcased was the convertible version of the uber-sexy SLS AMG which, with its roof off, looks even more appealing. The car was revealed by Mr. Bernd Maylander the Formula one safety car driver since 2000, along with MB India's Mr. Debashis Mitra.
The Concept A-Class was also revealed but the production version wont be entering the Indian market anytime soon. Also present at the conference were four celebrities namely Ms. Gupta, a renowned fashion artist, Mr. Chetan Bhagat, the famous Indian writer, Mr. Irfan Pathan, a former member of the Indian Cricket team and Mr. Farhan Akhtar, the jack-of-all-trades of the Bollywood.
All of these products were merely showcased and not launched so no prices announced as of now. Scroll through the pictures below to get an idea about the Mercedes experience.
Slideshow - Mercedes Benz at Auto Expo 2012
can't see the slideshow above? Head over to the Mercedes Benz Auto Expo Flickr page for the gallery.