Mercedes-Benz's slow reaction towards the booming entry level luxury market has made them pay dearly in India where the company posted its first ever sales decline in a decade.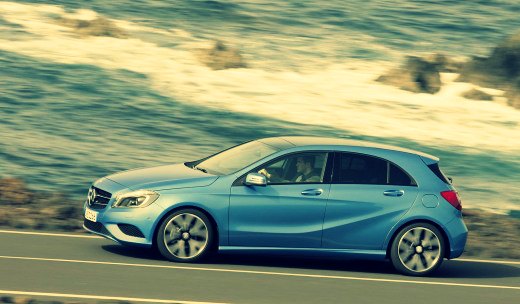 There has been a change of guard at Mercedes Benz India, Mr. Peter Honegg, the erstwhile Managing Director handed the wheels over to Mr. Eberhard Kern who will spearhead MBIL in the battle to regain leadership position by 2016.
Mercedes Benz has planned a 13 new product blitzkrieg globally by 2015-2016 and the German Automaker believes that will provide them better chances to take the top spot in India once again.
Speaking to media, Mr. Matthias Luhrs, Vice President (sales) of Daimler AG said: "Perhaps, we made a mistake in not recognizing it and reacted slowly to bring smaller vehicles in India. Starting with the B Class, we have started addressing that issue. Next year we will have the A-Class in India. Also, globally we have announced that 13 new products with no previous lineage will be launched by 2015. Many from them could be coming to India."
In addition to the A-Class which will be available with both petrol and diesel options, Mercedes will also bring the facelifted E Class and the new GL class in 2013.
According to SIAM, In April to November 2012, Mercedes has posted a decline of 6.69% having sold 4,255 units and BMW also witnessed a similar decline of 6.36% at 6,129 units. However, in the same period, fellow German carmaker Audi posted a growth of 46.70% by selling 5,890 units.
Mercedes India's new boss Mr. Kern predicts that the next two years will be difficult but by 2015 the company can positively approach the leadership throne with the arrival of new compact luxury cars.