Mercedes Benz India maybe working their fingers to the bone to find the best combination of price, features, variants and engine for the B-Class in India that launches just before Diwali, but back at the German HQ, the company is bracing itself for the launch of the A-Class at the Geneva Motor Show tomorrow.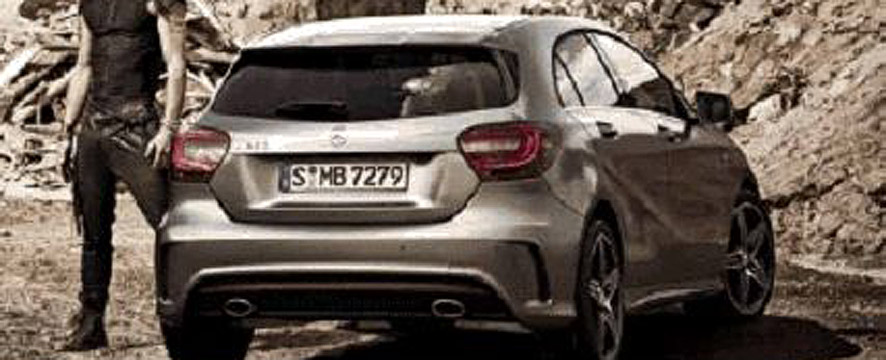 The new A-Class was previewed as a concept and today we are able to show you the rear view of the similarly designed production version, thanks to Automobile Hungary.
Mercedes India is equally interested in bringing the A-Class to India, but it won't happen until 2014, according to our sources. The new A-Class has moved from looking like a samosa (sorry Mercedes!) to a saucy, slippery and desirable compact premium car.
The leaked image is allegedly part of the information pack distributed by Mercedes to its dealers. It has a version with rear diffuser, larger alloys and extra air vents on the bumper hinting it could be the AMG model or the normal car with a body kit.
Engines from the B-Class model (1.8-liter, 2,0-liter in petrol and diesel), in a different state of tune, are likely to be carried forward on to the A-Class.
We'll have to hang on until tomorrow to see clear, hi res snaps and videos. Stay tuned!
[Source - Automobile.hu]