The Mercedes Benz B Class diesel has just been launched in Mumbai. Here are the details.
The B Class which was launched with a petrol only version last year is now available with a diesel engine. The engine in question is same as the A Class diesel A180 CDI. Coincidentally, the B Class diesel is also called B180 CDI. However, about 500 units of the B Class petrol has been sold in India so far.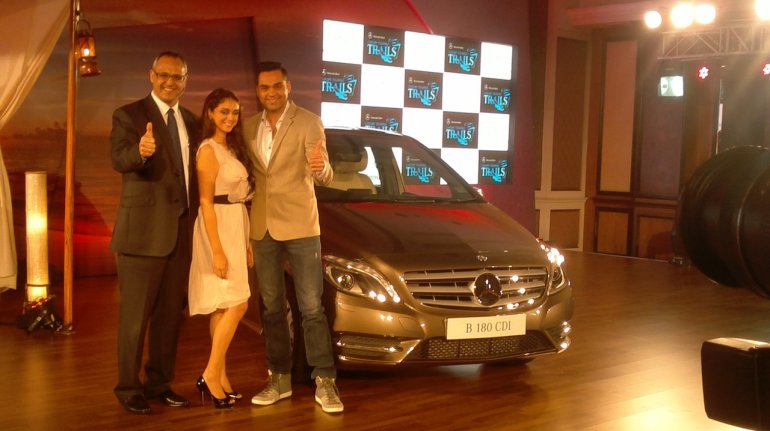 This is a 2.2-liter four cylinder engine which has been detuned to produce 109bhp at 3,200rpm and 25.5kgm of torque from 1,400-2,800rpm. A 7-speed dual-clutch gearbox sends the power to the front wheels. The top speed is rated at 190km/h.
The same engine powers the C Class and E Class, though they are in a higher state of tune in the sedans. While the B Class sold abroad features a Euro 5 engine, for India we get Euro 4 due to the country's poor fuel quality.
Mercedes is claiming a fuel efficiency of 18.98 km/l. (Not ARAI approved)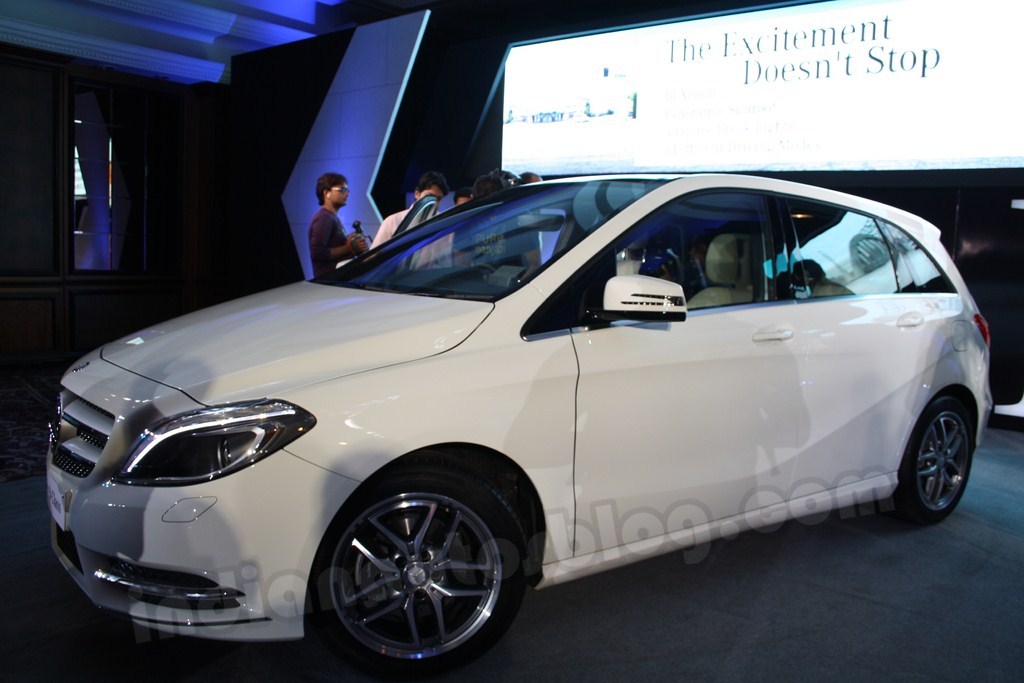 The B Class diesel is being launched in the 'Style' trim only. As a result, it is cheaper than its petrol sibling. Features such as a panoramic sunroof and 17-inch alloy wheels are not available on the B diesel. Instead, you get 16-inch alloy wheels.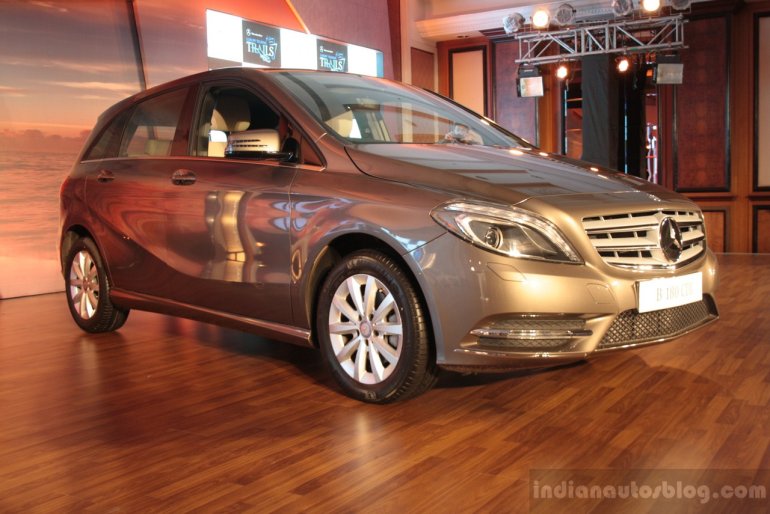 The B180 CDI will be available in Jupiter Red, Cirrus White, Polar Silver, Monolith Grey are the available colors. The B Class continues to be imported into India. Mercedes will not locally assemble the B Class, at least for this year.
Mercedes B Class diesel price
Mercedes B Class B180 CDI - INR 22.6 lakhs.
[Prices are ex-Showroom, Mumbai]
Head to Page 2 for the image gallery.
Mercedes B Class diesel launch press release
[Can't view the press release above? Head to Scribd]
Mercedes B 180 CDI Image Gallery