The concept will be unveiled in January 2015.
At the TecDay event in California, Mercedes Benz has decided to give a glimpse of the future in the form of its autonomous driving concept's interior. And as we're talking about the future, the interior was presented in a virtual 360 experience. The new vehicle concept will be unveiled at CES 2015 in Las Vegas.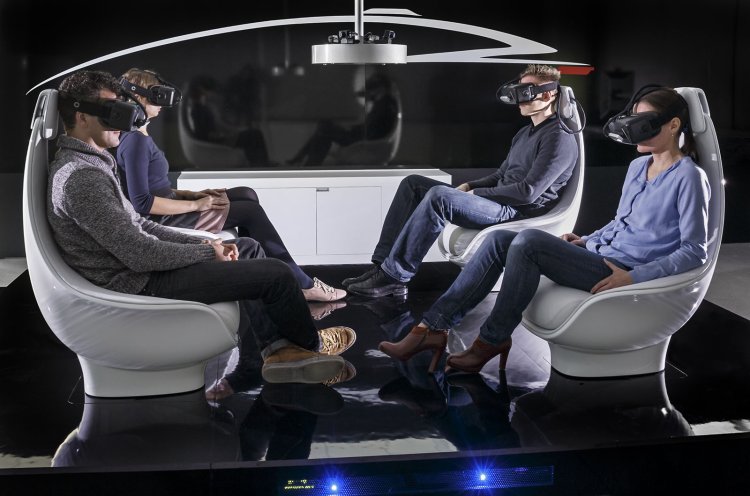 The autonomous car's interior offers flexible seating, allowing the front passengers to turn their seats backwards, hence facing the rear passengers. This makes for a lounge like seating. And when the driver wants to take control of things, he can always rotate his seat and use the extendable steering.
Another aspect which Mercedes emphasized on is the way the passengers interact with the car. Not only can the occupants use touch-screen based/gesture-based input methods, but the intelligent system also registers the eye, hand, and finger movements of the passengers in order to display relevant information or selection of functions.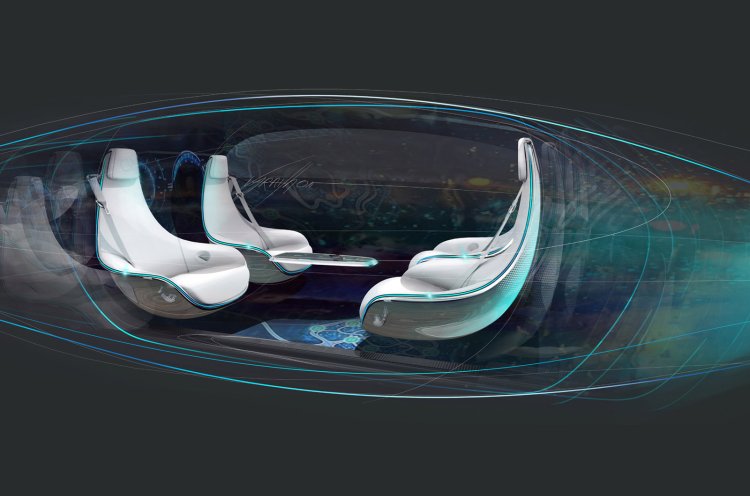 And like augmented reality applications on smartphones, the system is programmed to display relevant information regarding the vehicle's surroundings and it also shows the local buildings, pedestrians, and other road users.
Also see: IAB Rendering - Mercedes G-Code compact SUV production version
Prof. Dr Herbert Kohler, Head of Corporate Research & Sustainability and Chief Environmental Officer for Daimler AG said, "We are convinced that autonomous driving will be a central factor on the way to comfortable, accident-free driving."