No plans of bringing the AMG V12 engine in India.
Mercedes-AMG has launched most of their global offerings in India, with the total tally of its models coming to nine. However, most of them are powered by a V8 motor, despite the availability of a V12 option. Autocar India reports that the company has no plans of bringing its formidable V12 engine here anytime soon. Note that their sole V12 offering is the armored Mercedes S600 Guard.
This information was provided to the website by MD and CEO, Mercedes-Benz India, Eberhard Kern who said, "We don't have any concrete plans of bringing the AMG V12 engine as of now. The V8 engine in the S 63 AMG is a fantastic engine and fits perfectly into most of our top-end products. We would like to focus on the S 63 AMG and other AMG performance cars based on the MFA platform, which from our point of view are fit for India."
There are several other reasons for not bringing their most powerful engine here. Firstly, there is not a big demand for the engine right now. The introduction of the V12 would lead to an investment in the complex after-sales service required for the car; in view of the low demand and sales this would not make good business sense.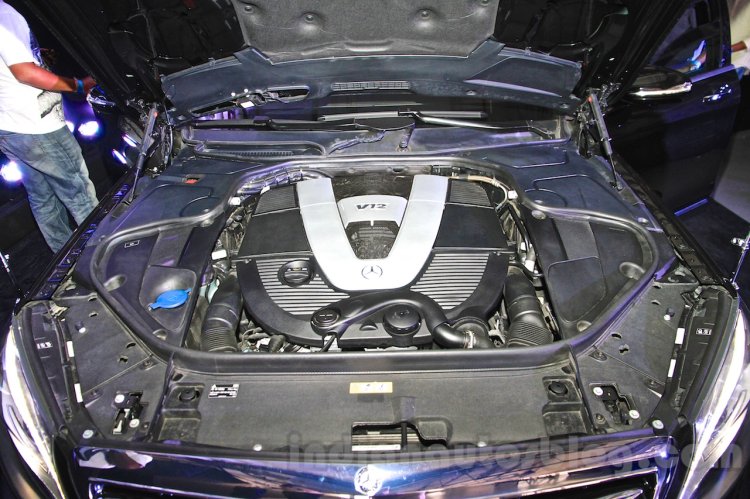 Also Read: 2016 Mercedes GLS caught with minimal camouflage
Secondly, inspite of the rise in demand for luxury and sports cars, infrastructure in the country is not suitable for such a powerful engine and owners would not be able to fully exploit its performance potential.
Globally, the AMG V12 is found under the hood of the SL 65 roadster, G 65, the S 65 coupe and sedan.
[Source: Autocar India]