SLS AMG successor targets the Porsche 911 and Jaguar F-Type.
Mercedes-Benz is having the public premiere of the AMG GT sportscar at the 2014 Paris Motor Show today. Designed as a successor to the SLS AMG, the AMG GT is the second car to have been developed completely by the German car maker's in house tuning company.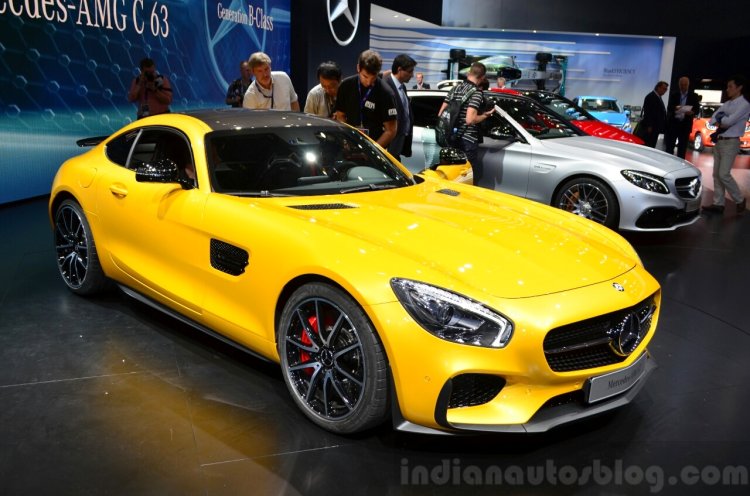 Power for the sportscar comes from a newly developed 4.0-liter V8 bi-turbo engine which is available in two states of tunes. The base variant gets 462 PS (455.4 bhp) and 600 Nm while the more powerful 'S' variant packs in 510 PS (502.8 bhp) and 650 Nm of torque.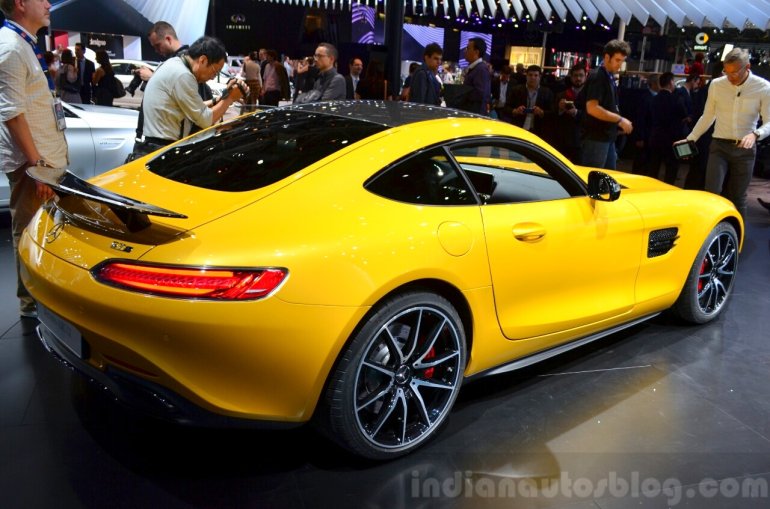 Irrespective of the power, the drive is handled via a 7-speed dual-clutch gearbox. The AMG GT hits a top-speed of 304 km/h, and the GT S does 310 km/h. As compared to the AMG GT's 4 second sprint time from 0-100 km/h, the GT S needs only 3.8 seconds.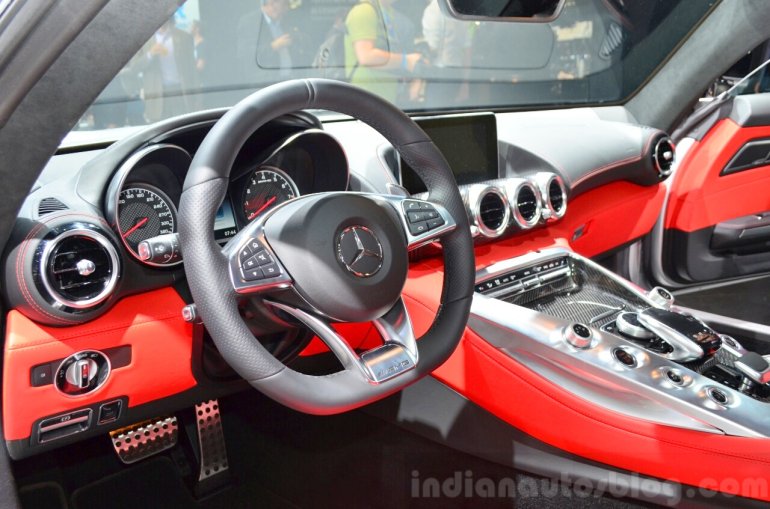 Made from an aluminium space frame, the AMG GT's body shell weighs a mere 231 kg. The entire car weighs 1,540 kg, and has a weight distribution of 47 to 53 percent (front to rear).
Further details are available in the press release below.
Mercedes AMG GT - Press Release
[Head to Slideshare if you can't view the press release.]