If the 360-hp output of the Mercedes A45 AMG leaves you needing for more, VATH has announced a tuning package that will turn Merc's hot hatch into a 425-hp pocket dynamite, for European customers.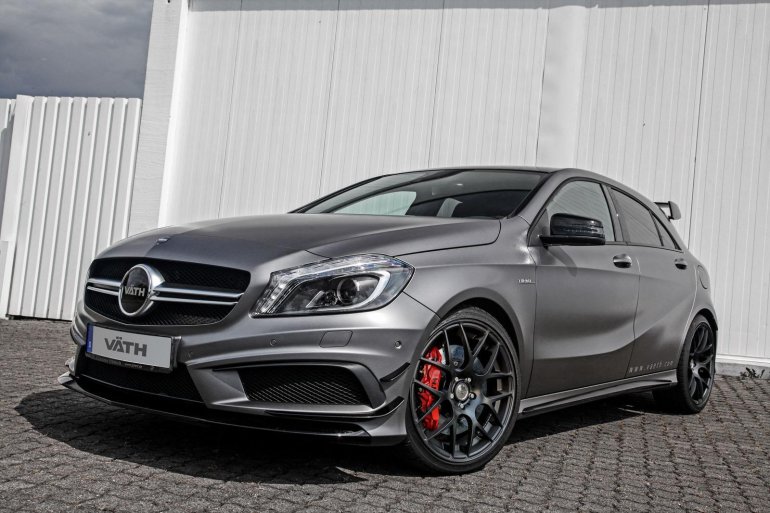 Other than tuning the 2.0-liter turbocharged engine, VATH also offers a bevy of upgrades that include: a stainless steel sports exhaust system, a coilover suspension that reduces the ride height by up to 65 mm as well as a set of adjustable shock absorbers to tune the ride quality.
One can also ditch the standard AMG rims in favor of a sweet set of 19- or 20-inch alloy wheels from VATH.
To make your Autobahn runs more thrilling, they will also raise the top speed from 262km/h to 280km/h.
VATH has not announced the price for the upgrades.
Mercedes A45 AMG by VATH - Press Release
[Can't see the press release above? Head to Slideshare]